Hunger Games Sequel Saga: Gary Ross Still May Direct, Clock Ticking For August Shoot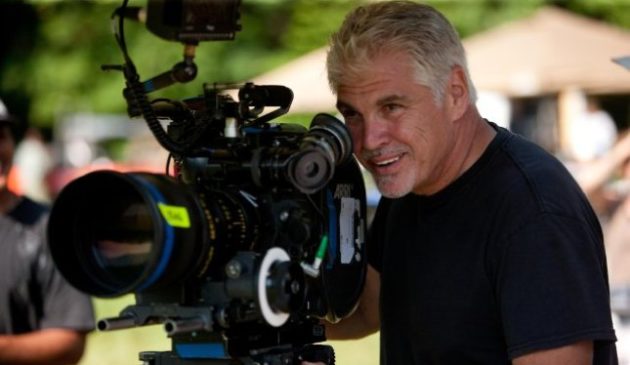 Despite last week's report to the contrary, it's not especially surprising to hear that Gary Ross is not quite out as the director of the Hunger Games sequel Catching Fire: Various sources have followed up initial word of Ross's franchise departure with news of predictable-enough salary disputes over ridiculously large sums of money that would push any spin machine into overdrive. UPDATE 4/10: Ross is officially out of the running to direct the Hunger Games sequel.

So buckle up — first for Deadline's counterattack explaining why Ross has logical reason to leave the blockbuster series:
The Seabiscuit director knows the benefit of riding in a winner and not switching horses midstream. Ross lobbied hard to get The Hunger Games and turned it into the biggest hit of his directing career. Before that, he developed several serious historical dramatic projects under his deal at Universal that didn't get off the ground. Staying for a sure-fire hit and a sequel that audiences actually want to see makes a lot of sense for Ross, particularly given how active the filmmaker has been in the construction of Catching Fire.
Hmm. OK? I mean, of course Ross reportedly backed out on creative and professional terms (whatever), which, if we were to take at face value, would imply that the Catching Fire upside isn't all it's cracked up to be. But since we don't take things at face value — particularly after a third consecutive number-one weekend at the box office — let David Poland walk you through the prospective, dizzying economics of it all:
[F]or the director/co-writer of four films to be paid, at best, 2.5% of the NET revenues on a franchise like this does not seem excessive or abusively demanding. [...] And if Gary Ross has to settle for 5 years of his professional life going for $20 million… $25 million… well… ya know… he'd have a legacy… he might improve as a director (he's a decent director, but still a writer first)… he'd have the career lesson of a steady, defined gig, and the money doesn't exactly suck.

In an industry of few sure things, one thing is sure. We know that [Lionsgate] is NOT going to lose money on paying Gary Ross $40 million for the next 3 films. Step up. Stop being greedy pigs. Do it like the grown up studios. And get on with it already.
Yeah! Like, now, because as you might have heard, Jennifer Lawrence has an X-Men sequel to shoot:
[S]ources say the filmmaker is concerned about an ambitious production schedule that would require shooting to begin in August so that star Jennifer Lawrence can complete her work before she is due to start filming a sequel to Fox's X-Men: First Class in January. [...] Since Fox's deal with Lawrence predates her contract for Hunger Games, X-Men is in a priority position. With the script for the second Hunger Games not yet locked, that means all preparations for a sequel would have to be done in four months -- a tough schedule to meet.
What ever will happen? (Hint: Ross will get paid, and happy fans will go on to push The Hunger Games franchise into a $3 billion juggernaut.) Stay tuned...
[Deadline, The Hot Blog, THR]
Follow S.T. VanAirsdale on Twitter.
Follow Movieline on Twitter.