Bush? Soundgarden? Evanescence? The Avengers Soundtrack Features All the Hottest Bands of Yesterday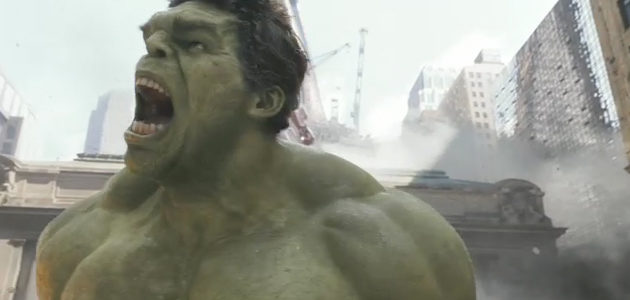 In addition to announcing their Tribeca closing night bow, Marvel recently unveiled the full track listing for their upcoming Avengers companion album, comprised of "music from and inspired by" the May 4 superhero flick. Among the hot bands of today yesterday contributing future hits to the soundtrack? Soundgarden! Papa Roach! Bush! And the kicker: Evanescence. Now, I know these major recording artists have been around since their respective heydays in the '90s and '00s, but really, Avengers? I haven't had this kind of knee-jerk reaction to a movie soundtrack since I revisited the abomination that was the soundtrack to 1998's Godzilla.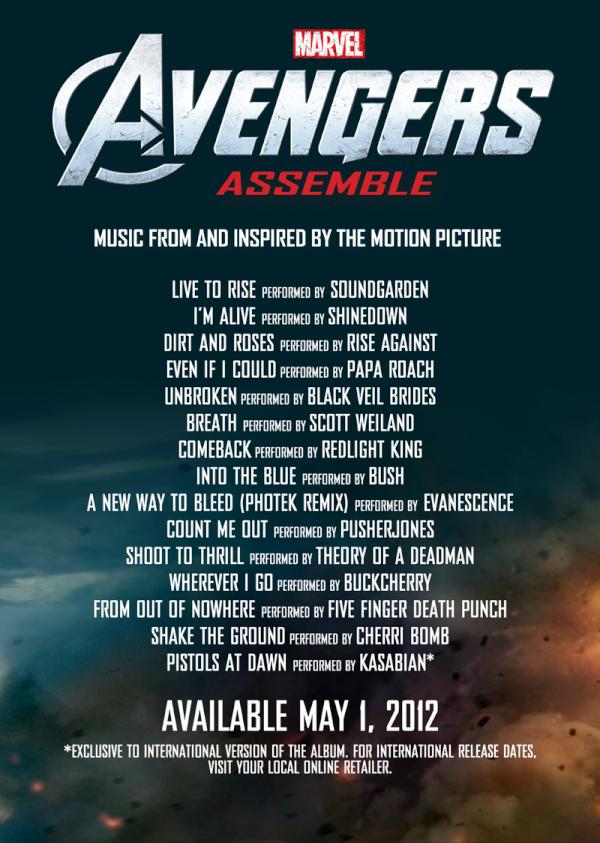 Well, who am I kidding. I was guilty of buying that awful Godzilla album back in my misguided youth. (From BMG! It was too easy! FORGIVE ME!) Even then I knew it was terrible, and that was in the actual '90s. I'd love to hear Joss Whedon's explanation for the assemblage of rock bands and millennial metal outfits gathered here. (A standalone score will also be released with Alan Silvestri's music from the film.)
Is there a throwback sentiment at work in this selection, a parallel musical commentary on pop culture's constant re-imagining and resuscitation of things from the past, bands we loved when we were kids? Is it simply that the '90s are the new '80s, or that Whedon listened to a lot of Canadian rock while making Iron Man and the Hulk and Thor and Captain America and Black Widow -- oh, and you too, Hawkeye -- tangle with evil spaceships?
(Fourth theory: Whedon is paying homage to the difficulties of keeping a band/team of superheroes together by bringing reunited/re-jiggered line-ups like Bush and Soundgarden onboard in a stroke of brilliant thematic confluence. Who else would know better how hard it is to balance egos and personalities for the greater good?)
Now, it's possible that "Live to Rise" by Soundgarden may put them back on the map, or that Evanescence's "A New Way to Bleed" will do for The Avengers what that one other Evanescence song did for the Elektra soundtrack. Still, I call no fairsies: International retailers get a bonus track by Kasabian.
The more that I stare at this track list, the more I'm convinced it's just another way to bring a certain demographic in to see The Avengers. Whedon and Marvel already have the geek quotient hooked, and they'll get a mainstream audience by default. Will this bring the former grunge girls and boys and current emo-rock listeners in droves?
The Avengers is in theaters May 4; the Avengers Assemble-inspired album will be available May 1. And, look: If you can convince me that any of these above bands are actually worth listening to these days, my ears are open.
[via @Avengers]
Follow Jen Yamato on Twitter.
Follow Movieline on Twitter.