Casablanca, The Bodyguard, or Titanic 3-D: Which Romantic Re-releases Are Worth Your Dollars?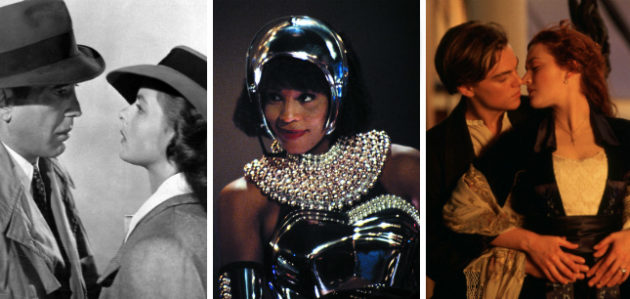 Heads up, romantic drama die-hards: Movie theaters will be awash with tears in the next couple of weeks. Three epic — well, two epics and one epic-lite — love stories are being re-released for various questionable reasons, and in these challenging economic times it might not make sense to rush out and see all three. Here, then, are some points to consider before buying a ticket and travel-size tissues for Casablanca, The Bodyguard or Titanic.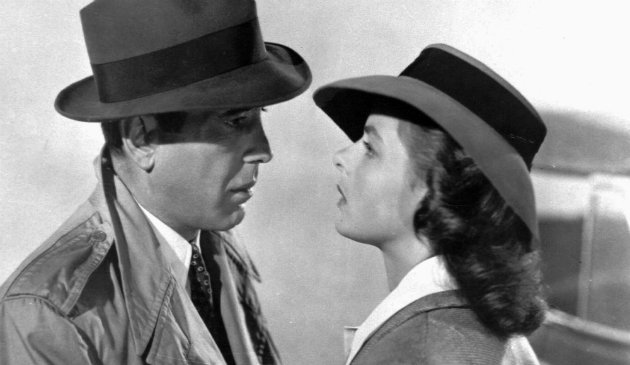 Casablanca
, in which we fall in love with Ingrid Bergman's twinkly eyes while she falls for Humphrey Bogart all over again, turns 70 this year. To celebrate,
TCM is screening the film
in select cities for one night only -- today! --
March 21
. The beloved classic has been re-mastered, so if you've gone a long stretch since seeing the film in a theater, it might be worth catching a newly polished version. TCM host Robert Osborne will introduce
Casablanca
along with a presentation on the making of the film and behind-the-scenes material.
That's not exactly a huge draw. The $12.50 might be better spent toward the special-edition DVD/Blu-ray release, due March 27, because despite being officially septuagenarian, the movie simply never gets old, and will always demand repeated viewing.
Verdict: See it in theaters AND buy the Blu-ray. Hey, it's a classic.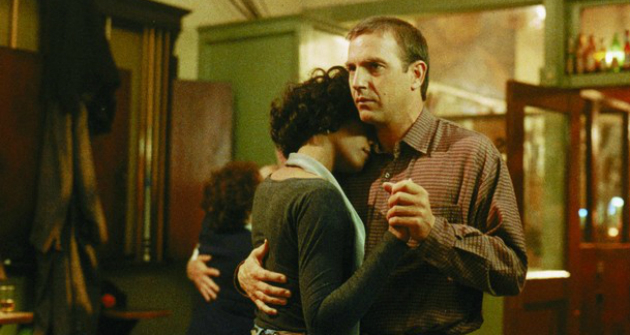 Honoring both the legacy of sublime vocalist
Whitney Houston
and the 20th anniversary (in November) of her first film, Warner Bros. is bringing
The Bodyguard
back to theaters for a
one-night stand
March 28
. Is it opportunistic in the wake of her death last month? Sure. But the nostalgia wave for Houston's body of work is still going strong, and the real opportunity is for fans to hear one of the most beautiful voices of modern pop music in a prime audio environment. It's a chance to come close to seeing her onstage again. On the other hand, it would be much more appropriate to snark on the movie, as unconvincing lovebirds Houston and Kevin Costner build up tepid passion for one another, in the comfort of your own home.
The Bodyguard
is on Amazon and YouTube for the cost of a cup of coffee, and there are no fancy visual effects besides Houston's gleaming smile to make it worth the big-screen treatment.
[Note: Both the Casablanca and the Bodyguard events will be broadcast through Fathom Events, which projects simultaneously into networked theaters via satellite, so it's hard to say what sort of picture quality you'll be getting.]
Verdict: Unless you're a Bodyguard/Houston fanatic, skip it in theaters. You're better off weeping over the Bodyguard soundtrack on repeat.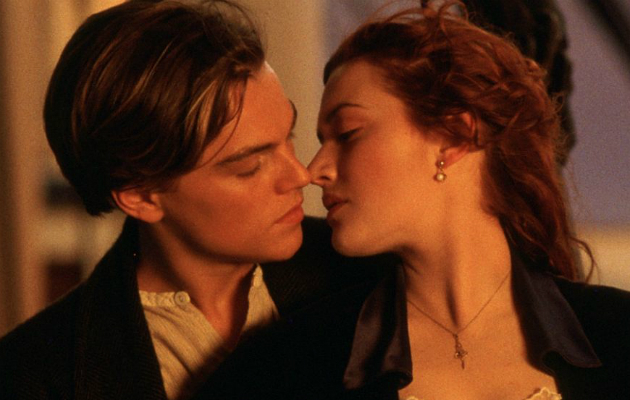 Which brings us to
Titanic 3-D
,
out April 6
. James Cameron considers the younger generation the target audience for the 3-D version of his 1997 masterpiece. Although watching Rose find her inner badass is thrilling, she's competing with Katniss Everdeen for the moviegoers Cameron hopes to lure in, as
The Hunger Games
will be in its third weekend of pop culture and
box office domination
when
Titanic
hits. Not that
Kate Winslet
's moxie, or even her chemistry with
Leonardo DiCaprio
, is the main draw, of course. The
real
reasons to jump at the chance to see
Titanic
on the big screen are those hyper-real and well-paced ship-sinking scenes. Cameron went to great lengths and expense to produce a 3-D version for our viewing pleasure — though it turns out that the resulting darkness of the screen makes it a
less-than-enjoyable experience
, according to some critics who caught an early glimpse.
It's troubling that first-timers might watch this first-class love story unfold through a haze just so a couple chunks of iceberg shoot out at them, so it's a good thing Paramount is also screening it in regular 2-D. It's hard to justify giving Cameron more money at this point (two Avatar sequels is two too many), so a less costly 2-D option feels like a decent happy medium, one that also would introduce the film's grandeur to a new audience in the best possible way.
Verdict: See it in theaters if you've never let go.
Follow Movieline on Twitter.