NSFW: Red-Band Piranha 3DD Trailer is Just Stupid Enough to Be Kind of Awesome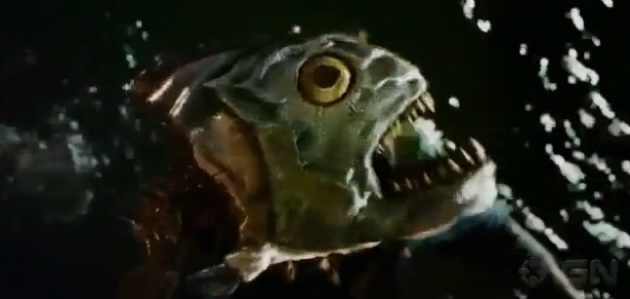 Now that Piranha 3DD finally has an official release date, it's time to roll out a very, very NSFW new red-band trailer for your viewing consideration. It is base, oversexed, gory, cheap-looking and patently disgusting in pretty much every conceivable way, featuring such steps down as stripper lifeguards, midcoital piranha attacks, and Gary Busey chewing the head off a live fish. It's all just stupid enough to be kind of awesome.

I mean, David Hasselhoff is invoking Darwin here! We must be on to something.
[via IGN]
Follow S.T. VanAirsdale on Twitter.
Follow Movieline on Twitter.