Exclusive: Jonah Hill to the Rescue in Sitter Deleted Scene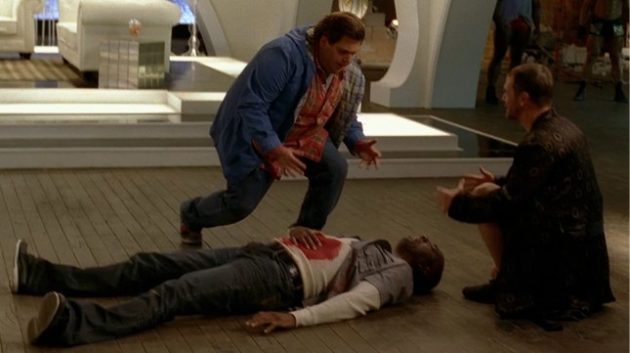 With both an Oscars appearance and a No. 1 movie within the last month, Jonah Hill's 2012 is on pace to exceed even his stellar 2011. And the folks behind The Sitter know it, dropping the David Gordon Green-directed comedy on DVD and Blu-ray this week for prime placement amid Jonahmania. But they also know, as Green mentioned in interviews last year, that the 81-minute movie yielded a trove of deleted scenes — one of which Movieline is debuting right here and now.

Behold J.B. Smoove breaking up a conference between Hill's hapless babysitter Noah and the film's drug dealer freak-o Karl (Sam Rockwell). Or maybe Smoove's character is the freak-o. Or maybe both of them are. There is no shortage of freak-os in this clip, is what I'm trying to say (it's mostly SFW, for the record):
Who hasn't been there? Right? OK.
Stay tuned for more coverage of The Sitter in this week's installment of Inessential Essentials at Movieline.
Follow S.T. VanAirsdale on Twitter.
Follow Movieline on Twitter.