Exec Stalking and Fan Docs: How Gary Ross Lobbied For (And Won) the Hunger Games Gig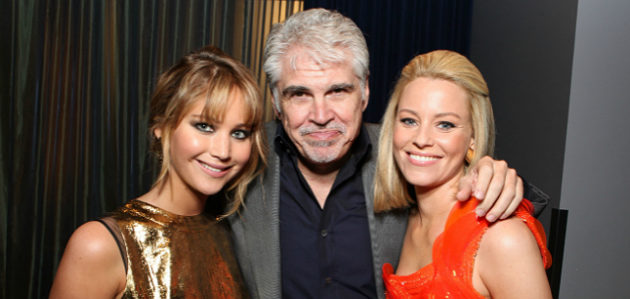 Gary Ross may have been an unexpected choice to direct The Hunger Games, but his quest for the gig was no less obsessive than the fervor of the novels' fans; it took him exec-stalking across the Atlantic, involved elaborate custom-made storyboards, and inspired him to make a video of actual Hunger Games fans and their love for Suzanne Collins's sci-fi series. (Besides, who else could've brought on Steven Soderbergh to direct second unit on one of the film's big scenes?)

Sure, Ross had been Oscar-nominated four times before (for writing Big, Dave, and Seabiscuit, which he also co-produced), but his resume was so far removed from the realm of dystopian teen science fiction that some fans were wary of what he'd do to the beloved franchise. He learned about the books from his children, both teenagers, pored over the first book himself, and decided at 1:30 a.m. that he needed to be the one to direct the big-screen adaptation.
So what was his first move? Stalking, of course.
"When we met directors, before I had met hardly anybody, he came to London – I was there working on another movie – and he pretended he was there for Wimbledon," recalled producer Nina Jacobson, who optioned Collins book in 2009 before ultimately taking it to Lionsgate after fielding offers from multiple studio suitors. "We went out for breakfast and had an amazing conversation and it was very clear that what he loved about the book, and what mattered about the book, were the characters and the themes, and that he really got it. He got it at the most fundamental level. I had known him for a long time, but from that point on I was very mindful of how insightful he was about the material and how much he understood what it was really about."
Ross had never before had to audition for a directing job, he told Movieline earlier this month, so he went all out in his official pitch presentation. Commissioning multiple concept artists ("More than I'd had on the actual movie," he quipped), Ross constructed elaborate storyboards depicting the look and feel of dystopian Panem, which he and production designer Philip Messina describe as "retro-futuristic." But at the centerpiece of his presentation was a video he'd shot consulting young fans of the books discussing what themes spoke to them most in The Hunger Games.
That video helped sell Jacobson. "He had this video that he had done of his kids and their friends, and what those kids loved about the book," she recalled. "He could really appreciate from a fan point of view what it is that makes these books so moving – the idea, which was even inside his original conversations, that Katniss's relationship with Rue is the thing that opens her up to the possibility of trusting Peeta. The deeper character and thematic lines in the material, he understood from the beginning, but he also had a sensitivity to what spoke to kids."
Once he landed the job, Ross pulled in notables in many fields to help achieve his vision, including composers James Newton Howard and T Bone Burnett, Clint Eastwood's DP Tom Stern, and editors Stephen Mirrione (a Steven Soderbergh regular) and Juliette Welfling (The Diving Bell and the Butterfly).
He also tapped an old friend to help out with one brief, but key, scene that he couldn't shoot himself. Enter Soderbergh, who stepped in on second-unit duties and operated the camera himself on [SPOILERS] a riot scene that breaks out in District 11 during the Games. [END SPOILERS]
Judge for yourself if Ross was the director for the job when The Hunger Games hits theaters March 23. Meanwhile, Ross is set to direct the sequel, Catching Fire, with Simon Beaufoy scripting.
Read more on The Hunger Games.
Follow Jen Yamato on Twitter.
Follow Movieline on Twitter.