Oscar Roundtable: Meet This Year's Best Costume Design Nominees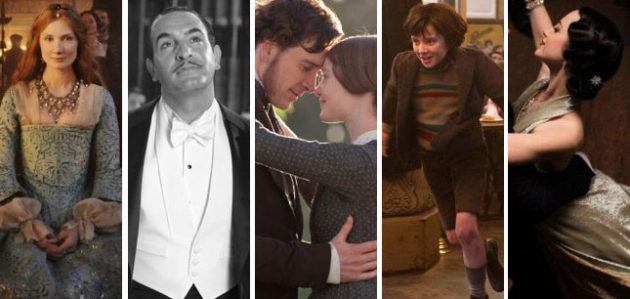 As the big night fast approaches, it's time for another of Movieline's virtual awards roundtables. Our Oscar nominees this time are up for Best Costume Design. They are (in alphabetical order):

· Lisy Cristal, Anonymous
· Michael O'Connor, Jane Eyre
· Arianne Phillips, W.E.
· Sandy Powell, Hugo
(The Artist costume designer Mark Bridges was unavailable to participate.)
Congrats to them! But now we have some questions. Take a moment to get to know them, their stories, their takes on the race, and, of course, their respective Oscar-night dates.
Where do you get started in the huge undertaking that is costume design for a film?
CRISTAL: It starts with the wonderful work of research and the decision to stay true to and yet imaginative with the era. You start with how it was and then you find your own interpretation of the era. After a certain time, I became familiar with the time period; day by day it became more natural to design costumes and to dress nobles, theater actors, poor locals, etc. from the 16th century. Of course, finding the right people for the costume crew and the workshops is also a huge undertaking as well. We decided to work with two famous workshops in London (Sands Film and Cosprop).
O'CONNOR: After reading the script, I normally read the book. Sometimes it can be very useful. There can be extra character information in the book that is nuanced in the script. Then I start, as detailed as I can, researching the time period and what I think is most important about it, such as silhouette and textiles. I will meet with the director to get a brief about how he/she thinks it should be visualised and then with the production designers to see what their thoughts are; it is always a collaboration in some way. I start looking for materials at the same time as the meetings and briefings are ongoing. I then take my ideas to the actors at the first fitting.
PHILLIPS: Meetings with the director. Then lots of RESEARCH, research, research, especially for a biographical or historical film.
POWELL: Having read the script [and] met with the director to hear his views, opinions and ideas, I will approach all my regular collaborators to set up the department that will work with me to create and produce the costumes. The first thing to do usually is to research and accumulate as much visual reference as possible. This is done by looking at photography from the period, films and paintings. I also look at original clothing and textiles and start to pull all the clothing used for extras from the costume houses around the world. This was a huge undertaking on Hugo as there were so many extras in two different periods, 1931 and the early 1900s.
This is another big year for period costumes at the Oscars. Why does the Academy seem to gravitate toward period costumes?
CRISTAL: Period costumes are something like the "home country" of costume making. You can't buy a period costume. It represents and brings you into a certain era. It gives a "historical skin" to the actors. All of this lets the audience move away from the ordinary, daily environment.
O'CONNOR: I think with period costume when done well, the Academy recognizes a level of skill and creativity that is needed produce individual characters in an historical context. Clothing of the past is a lot more complicated than that of today. That is not to say that contemporary costume is easy because, in most cases, it is certainly not, if done well. Sometimes great contemporary costumes which are right for the film can be far more persuasive than period costumes.
PHILLIPS: The mystery of "what was" is always enchanting, creating a world from a past time. Nostalgia also can play into it. We notice period costumes. They help set the tone, time and place. We rely on costumes to let us know when the story takes place. Period costumes inform the audience where we are in time. The audience relies on them. It can be far more challenging and subtle in contemporary film, which is all about a shared language of what is now.
POWELL: Unfortunately, I think not only the Academy but most people think that the word "costume" only refers to something vintage. It does seem to be very rare that a contemporary costumed film gets noticed in this category. I think it's easier to be impressed by period costume as it's an unknown thing to most people, whereas everyone knows about and has had an opinion on contemporary clothes. There is as much effort, thought and skill in designing a contemporary film as well as doing a period one. I think there should be two categories recognized, as it's difficult to compare contemporary to period.



How did you keep the designs fresh yet true to their era?
CRISTAL: My ambition is to see an era with my "modern" eyes. To integrate my taste in the time period, I try to overcome the distance between my taste and the historical taste.
O'CONNOR: It is necessary to be able to make new costumes specifically for the current production you are working on. This way you are able to control the look of the film and how you intend to represent the period and the different characters within it. Also a lot can be said about how much of the period you choose to reject for whatever reason.
PHILLIPS: It is all about from what point of view you are telling the story. A good script with compelling characters demands truth. I design period costumes, keeping a modern contemporary eye on it. What will tell the period in a more intelligent way, how can I avoid anything retro that might take the audience out of the story? I edit the period, and consider the quiet moments, to help underscore the emotional work often being done on film by the actors.
POWELL: I like to always begin a period film by researching it accurately but then maybe taking a bit of artistic license by sometimes giving it a contemporary twist. Quite often this can be done unintentionally simply by using a fabric or color that is popular or fashionable at the time of making the film. However hard one might try to be historically accurate, there will always be telltale signs indicating when the film was actually shot. I think it would be impossible to make something look exactly like its original period as we no longer have the same materials or machinery, so everything will look different now anyway. In a way, this is how things can look true to an era yet still look fresh.
Were there any challenges you had to overcome for this particular film?
CRISTAL: Many…
O'CONNOR: The challenges were to create a believable world in which these characters existed and to make character-specific costumes while overall keeping to a subtle and muted colour palette, also keeping the beauty of the period details without allowing it to dominate. Making Jane simple and plain and keeping her look attractive was something I was always aware of. Trying to make her clothes elegant but not ostentatious.
 
PHILLIPS: Lots of challenges. Both philosophical and logistical. How to re-create and re-imagine this rarified world of the British monarchy, London society, Park Avenue, Sotheby's, and Parisian haute couture on a $15 million independent film budget in Europe!
POWELL: The challenges were many, but not insurmountable. The biggest one was dressing the large numbers of extras. Each one had to look as good as a principal as the camera was constantly moving, and so were the crowd. We would never know who would end up in close-up, so we had to be prepared for every eventuality!
What will you be wearing at the Oscars?
CRISTAL: A dressmaker from Berlin named Lisa Kern and I designed the dress; the rest will be a surprise. 🙂 
O'CONNOR: I have my own bespoke tux!
PHILLIPS: I am having a dress made by a young fashion designer whose work I believe in and who generously offered to design me a dress. His name is Juan Carlos Obando. He is extremely talented and thoughtful about his work. I am super excited.
POWELL: A dress!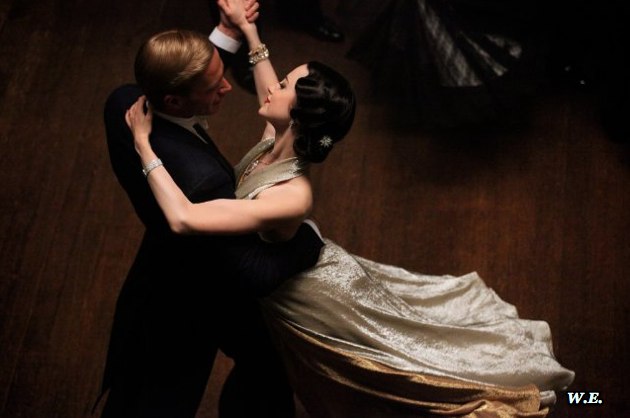 Who is accompanying you to the ceremony?
CRISTAL: Anonymous producer Kirstin Winkler and my agent Claire Best.
O'CONNOR: My partner John.
PHILLIPS: My longtime boyfriend and love of my life, Mike Monzingo, and my mom and dad (Dan & Judy Phillips).
POWELL: A friend!
How are you following this film? What is your next project?
CRISTAL: My next film is still a secret. Anonymous is an affair of the heart, and I will follow this film as long as I can.
O'CONNOR: I am currently working on The Invisible Woman, directed by Ralph Fiennes, a story about the secret love affair between Charles Dickens and an actress, Nelly Ternan.
PHILLIPS: I have just started preparing the costumes for Madonna's 2012 world tour. It is a 12-week design process just like a film.
POWELL: I'm waiting to find out!
MORE 2012 VIRTUAL ROUNDTABLES
Best Documentary Feature
Best Foreign-Language Feature