Trailer: Tiny Furniture + Sex and the City = Lena Dunham's GIRLS, Kinda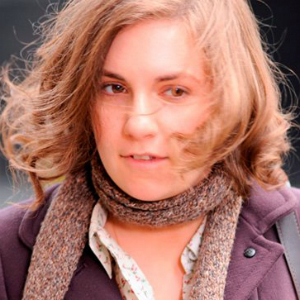 It's awfully simplistic to say so but with Lena Dunham's forthcoming HBO dramedy series GIRLS, which marks the latest milestone in her rapidly ascending career, the comparisons draw themselves -- comparisons to Dunham's own prior work and to all that's come before in attempting to mine the modern single female experience for insights and laughs in film and television. But whether you're a fan or a Dunham skeptic, it's worth taking a look at the show's first trailer to see for yourself what to expect from the developing filmmaker, especially with folks like Judd Apatow shepherding her post-Tiny Furniture.

Dunham's career-starting indie pic Tiny Furniture (her sophomore feature) earned equal shares of praise and criticism upon release in 2010, but it unquestionably put her brand of wry, neurotic comedy on the radar and demonstrated Dunham's willingness to expose herself, warts and all, as a writer and performer. GIRLS, also set in New York and concerned with young women on the brink of figuring out their lives, very much expands on the Dunham brand but shows a marked maturity; Dunham stars in front of the camera in addition to writing and directing, and she's joined by three strong supporting actresses (Allison Williams, Jemima Kirke, Zosia Mamet) who flesh out the series' circle of twentysomething friends.
The similarities to Sex and the City can be found, but they're also deliberate; characters fully acknowledge that they're of a generation weaned on SATC's fantasy, just one of the many pop references they cite as somewhat (painfully) self-aware New York transplants. Truth be told, I was sold after previewing the first three episodes, especially given where GIRLS falls in the vast range of female-slanted shows on the air of late; it debuts on HBO this April and bridges the gap between the current class of girl-oriented network fare and the more daring stuff found on cable these days, but also captures a range of interests and talent so innately of this generation. For example: The trailer below teases appearances by Chris Eigeman (Metropolitan) and Peter Scolari (Bosom Buddies)! What's more, an upcoming episode features a particularly juicy turn by Lonely Island's Jorma Taccone that I've been thinking about repeatedly since.
This is TV (HBO's scheduled a 10-episode season to run) but more important than this or that format is the idea that Dunham's developing her voice as a storyteller in line with what we've seen previously. She's seemingly been given a considerable amount of rope to keep doing her thing (Apatow's involvement as a producer likely has something to do with that) and it should be interesting to watch as she keeps one foot in television and one in film.
GIRLS debuts at SXSW next month and premieres April 15th on HBO.