Consider Uggie, Day 78: Artist Wonder Dog Claims Top Golden Collar Award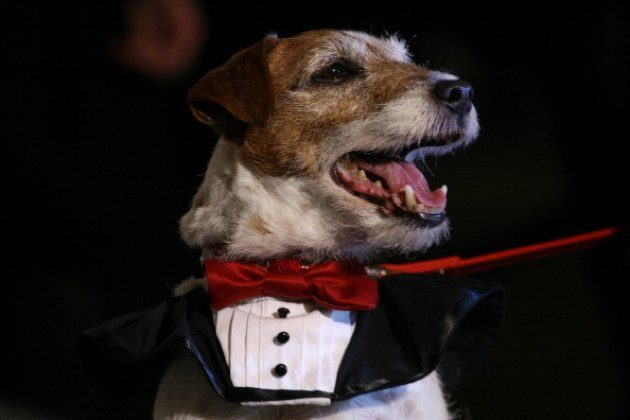 Surely no one saw this coming: Uggie, the Jack Russell terrier and Artist wonder dog on whose behalf the Consider Uggie awards campaign has surged ever onward for nearly three months now, won the top prize Monday at the inaugural Golden Collar Awards.

That's really all I have to say about that, deferring instead to Uggie's trainer Omar Von Muller, who put the purpose of the whole phenomenon in perspective while accepting the trophy with his winning pooch:
Von Muller said the award was "overwhelming" adding: "He has been my buddy forever and is a great performer and great family member."

He also thanked award organizers DogNewsDaily.com saying: "This is very important for all the trainers in the movie industry, because we have never been recognized before, and people just don't understand that it takes hundreds and even thousands of hours to train a dog."
Exactly. Respect!
[BBC; photo via WireImage]