Uggie Receives Dog Version of Proust Questionnaire, Naturally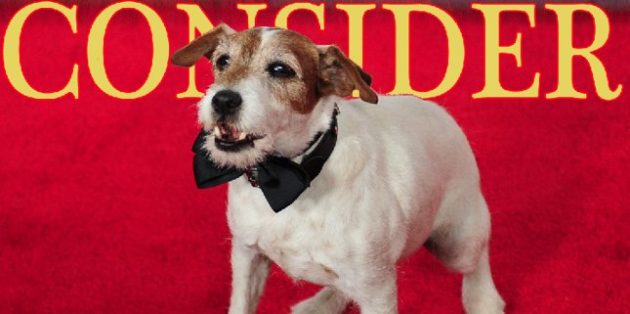 The Proust Questionnaire -- the renowned personal inquisition perhaps best known around these parts for concluding issues of Vanity Fair and episodes of Inside the Actors Studio -- has finally found its way to the dogs. Or at least to the dog. Trust me, you've heard of him.

None other than Uggie, the Artist wonder dog, is the subject of the questionnaire featured in the latest edition of TheWrap's awards-season print edition. There's even a question for the haters! ("How does Uggie wish to die?") They thought of everything! I mean, I guess Proust actually thought of everything, but the Weinsteins thought of this. Take that, Blackie.
[TheWrap]