Horribly Freaky Intruders Poster Will Scare Your Face Off
In director Juan Carlos Fresnadillo's horror tale The Intruders, Clive Owen investigates spooky happenings at home and discovers that something supernatural may be haunting his young daughter. How scary is this mystery perpetrator who makes things go bump late at night? Well, just hit the jump to get a good look at what it did to poor Owen's handsome face.

Ready?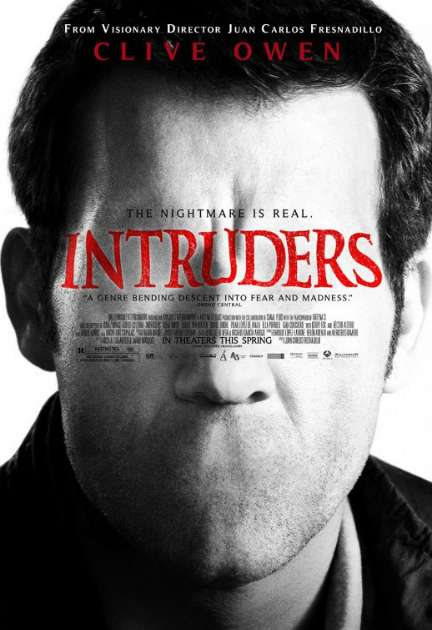 BOOM. What. The. Hell. The Intruders, in theaters March 30, involves a creepy faceless entity known as "Hollow Face" who comes for Owen and his daughter (Ella Purnell) at night. Good luck getting Clive Owen's scruffy no-face face out of your nightmares.
[via Millennium Films]