Oscar Ballots Mailed Today! Time to Sue Harvey Weinstein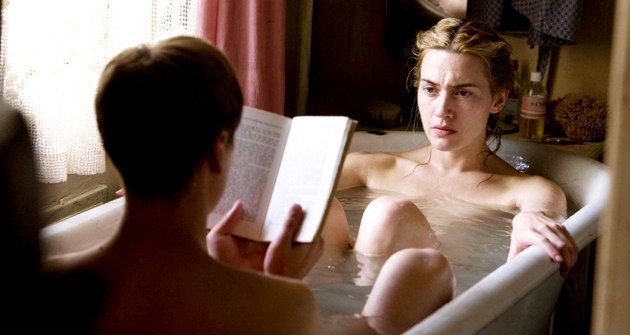 File under the ever-thickening berth labeled "Dirty Oscar-Season Tricks": No sooner did the sun rise on the Academy's final-ballot mailing day than word circulated about the author and publishers of The Reader suing The Weinstein Company for undercompensation. I know, I know -- you're shocked.

In a nutshell, author Bernard Schlink and his publishers claim that they are owed 2.5 to 5 percent of gross receipts from 2008 film -- AKA the other Daldry co-produced by Scott Rudin that was hustled into theaters at the last minute only to shock the world with a Best Picture nomination (and eventually earn Kate Winslet a Best Actress Oscar) -- but that they "have received only one profit participation statement from TWC that says no monies are due." Of course. More from Deadline:
The suit also alleges overstatement of production costs of which $10 million were subsidized by the German government, overstatement of distribution fees as well as overstatement of costs of advertising, marketing, publicity, promotion and of the negative cost of the film. [...] Specifically the charges include breach of contract, fraudulent concealment, money had and received, breach of implied contract and accounting. Plaintiffs seek $1 million or more in consequential damages, a complete, up to date and correct accounting of monies due plus 10% interest from the dates any sums were due, punitive damages and court costs.
Just when things were going so well for The Artist, too! Speaking of which, the Weinsteins' designated awards-season legal representative Uggie responded to the suit this morning with typically eloquent defiance:
[Deadline]