'C'mon Son!' -- Rapper Ed Lover Blasts Oscar Nominations, Drive and Harry Potter Snubs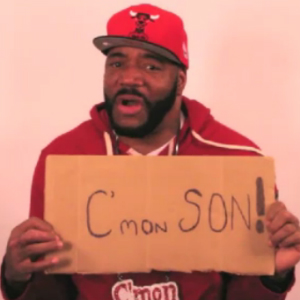 What, ya didn't know rapper/personality Ed Lover was a closet cinephile-slash-Oscar pundit? To borrow from the man himself: "C'mon, son!" In a searing video rant over at NextMovie, he reacts to this year's batch of Oscar nominees and glaring snubs (what, no Drive, Harry Potter, or "Dame Julie Dench?") and pretty much takes the words out of my mouth. "They had the Academy Award nominations the other day at like 7 o'clock in the damn morning... C'mon, son!"

Among the salient points from Lover:
- The three nominees of color this year (Octavia Spencer, Viola Davis, and Demián Bechir) played minorities in servitude of some sort or another.
- "Janet McWho?"
- What about Ryan Gosling in Drive?
- "So, Academy: You've got 9 mothaf***in' nominees, and you can't find room for Harry Potter?!"
Props to NextMovie for this bit of Oscar race brilliance. Ed Lover drops his "C'mon Son" knowledge here. Meanwhile, check out S.T. VanAirsdale's ongoing Oscar musings in Movieline's Oscar Index.