Twitter Chatter: Paul Thomas Anderson Shooting The Master on 65MM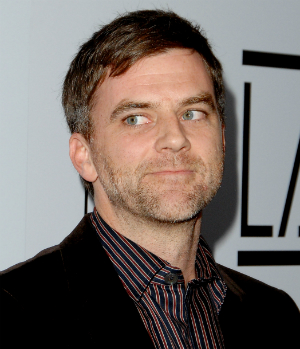 Paul Thomas Anderson diehards have gossiped for months over reports that the filmmaker is shooting an undisclosed portion of his next film, known as The Master, on 65mm -- the IMAX film format used recently, and to great effect, by the likes of Christopher Nolan and DP Wally Pfister on The Dark Knight and Brad Bird and DP Robert Elswit on Mission: Impossible - Ghost Protocol. In a Twitter exchange yesterday, Pixar veterans Bird, Andrew Stanton and Lee Unkrich geeked out over the joys of 70mm film, dropping a bit of confirmation that Anderson is indeed shooting in the format.

In a conversation about 70mm exhibition and 65mm film shooting, Stanton -- who just finished his first live-action foray, John Carter, for Disney -- Tweeted: "The Master is indeed in 65. They nearly lost a camera shooting in the Bay." You'd think Bird would've known seeing as Ghost Protocol DP Elswit is Anderson's longtime cinematographer, but... there you have it.
Assuming Stanton is indeed in the know, this would confirm a report earlier this year by the Anderson-watchers at Cigarettes and Red Vines that Anderson was shooting The Master in 65mm with DP Mihai Malaimare Jr., who lensed Youth Without Youth, Tetro, and the forthcoming Twixt for Francis Ford Coppola.
Though many speculate that the plot of The Master has ties to Scientology, all that is known officially is that it's a post-WWII set drama revolving around a charismatic leader of a faith-based organization (Philip Seymour Hoffman) and a drifter who becomes his right-hand man (Joaquin Phoenix). In any case, it promises to be an unusual use of 65mm/70mm than what modern audiences are used to since the scope and visual detail that the format can achieve hasn't really yet been employed in non-action usage. Surely cause for excitement -- right, Anderson fans?
(And for you Pixar fans -- how amazing was it to witness the Tweet circle between Bird, Stanton, and Unkrich? So nerdy. So awesome.)
[@AndrewStanton, CinemaBlend, Cigarettes and Red Vines]