Lindsay Lohan In Talks to Play Elizabeth Taylor; Who Should Be Dick to Her Liz?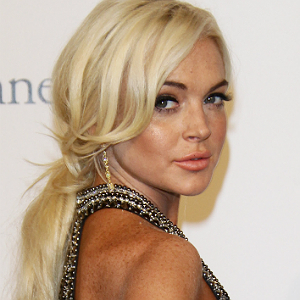 We can all agree that Lindsay Lohan is in dire need of a comeback, and this might just do it -- well, it'll certainly help: Deadline reports that the 25-year-old starlet is in talks to play screen icon Elizabeth Taylor in Lifetime's biographical romance Elizabeth & Richard: A Love Story. The pic will chronicle the legendary relationship between Taylor and Richard Burton; no word yet on who'll play Dick to Lohan's Liz, which means it's a perfect time to play a round of Fantasy Casting!

I'll start by throwing a few names out there:
- Ed Westwick, who's vaguely got a young Burton thing going on in his face, but is probably too young to play Burton, who was 7 years Taylor's senior...
- Armie Hammer, because why not?
- Sebastian Stan, the underrated sidekick to Chris Evans' Captain America and, coincidentally, another Gossip Girl alum... mostly because I'm intrigued by the thought of him setting off sparks onscreen with Lohan.
Then again, I'd also vote to wait for Martin Scorsese's take on Dick 'n' Liz, based on Sam Kashner and Nancy Schoenberger's Furious Love...
Have any better suggestions? Leave 'em in the comments section below.
• Lindsay Lohan In Talks To Play Elizabeth Taylor In Lifetime Movie [Deadline]