Benedict Cumberbatch Is Star Trek 2's Villain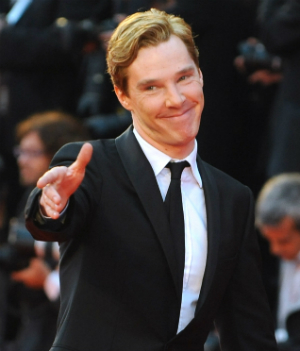 Here's cause for excitement for J.J. Abrams's Star Trek sequel, set to debut May 2013: British actor Benedict Cumberbatch has signed on to join returning cast members Chris Pine, Zachary Quinto, and Co. Better news: He's reportedly playing the villain. If your first thought is "Benewhat Cumberwho?" see why you should take this as very good news after the jump.

Thirty five year-old Cumberbatch has been active in theater, TV, and film for a decade, but had a banner last few years with roles in The Whistleblower, BBC's Sherlock, and this awards season's Tinker Tailor Soldier Spy and War Horse. His acerbic take on Sherlock Holmes is probably his best known and best loved work of late, but his turn as Gary Oldman's skeptical but loyal right hand man in Tinker Tailor is another recent highlight; next year he'll pull double duty in The Hobbit voicing the dragon Smaug and the Necromancer for Peter Jackson.
(If you were lucky/smart enough to catch last year's brilliant British satire Four Lions, you might recall Cumberbatch's cameo as a frustrated negotiator trying in vain to break through to a bunch of inept terrorists.)
There's a somewhat delicate, dangerous edge to Cumberbatch that could play well against the all-American machismo of Pine's Kirk in Star Trek 2, though details on Cumberbatch's character have yet to be revealed. And look! Tinker Tailor co-star Tom Hardy, another Brit breakout, had this to say of Cumberbatch's acting prowess from back when they starred in the 2007 BBC biopic Stuart: A Life Backwards.
So take it from fellow one-time Trek villain Hardy (Star Trek Nemesis) and the growing legion of stateside Cumberbatch fanatics: This casting sounds like a promising move on Abrams' part. What say you, Trekkers?