Oscar Winner Helen Mirren Will Visit Glee For 'Hilarious' Role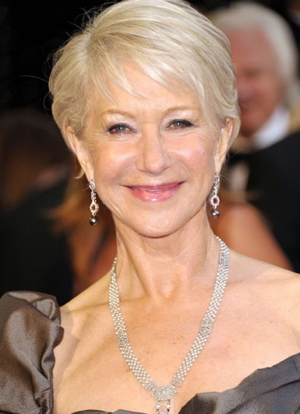 Glee has scored another Oscar-winning guest star. Nearly eight months after Gwyneth Paltrow's last episode, the Fox musical series has cast Helen Mirren in a role that was written explicitly for the British actress.
Mirren's episode "Yes/No" will air on January 17 and feature the Academy Award winner as the "inner voice" of one of the cast members -- meaning that Mirren will not be seen. The actress has already recorded her part, which according to Movieline's sister site TVline, will feature "several long and hilarious monologues." The episode, which was directed by Eric Stoltz, also features Real Housewives of Atlanta cast member NeNe Leakes and one "spectacular" marriage proposal.
Mirren is no stranger to television voice work -- the actress played a caller on a 2004 episode of Frasier. Most recently, the actress was reported to be in discussions to play Alfred Hitchcock's wife Alma in Fox Searchlight's upcoming Alfred Hitchcock and the Making of Psycho.
· Glee Exclusive: Oscar Winner Helen Mirren Set to Guest Star as [Spoiler Alert] [TVline]