Qwikster is Dead; Long Live Netflix?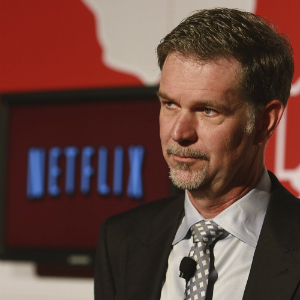 Netflix CEO Reed Hastings probably wasn't prepared for the earful (or Internetz-full) he received last month when he announced plans to spin-off Netflix's DVD rentals into a new company called Qwikster. "It is clear that for many of our members two websites would make things more difficult," he wrote in a blog post today. "So we are going to keep Netflix as one place to go for streaming and DVDs." Read on for more flip-flopping, and rejoice?
Hastings kept it short and sweet in Monday's follow-up post, explaining that Qwikster, which was intended to have its own separate website requiring separate log-in information and film queues, will basically just not exist at all.
"This means no change: one website, one account, one password... in other words, no Qwikster."
And:
"While the July price change was necessary, we are now done with price changes."
Kudos to Hastings to listening to the people. But seriously; wasn't the hubbub going to die down eventually? Shouldn't he have stuck to his guns, if streaming is indeed the future? Moot questions at this point -- unless Hastings has yet more changes of heart. And time will tell if his initial instinct to stay on the forefront of a changing market was the right, if unpopular, choice.
Meanwhile: Looks like @Qwikster can go back to Tweeting about girls and being bored in school about 10,000 followers richer.