When Promotional Artwork Is Better Than a Movie: Justice Edition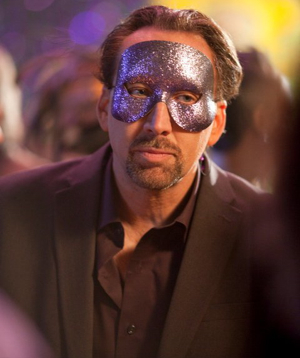 Nicolas Cage in a glittery face mask. January Jones inexplicably playing bass guitar. Jones being held hostage at gunpoint. Cage getting handcuffed. Jones and Cage raging at Mardi Gras. Separately, all of these images could be part of an entertaining movie. Unfortunately, when strung together though, they give us the curious marketing for Roger Donaldson's long-delayed thriller Justice.
Formerly titled The Hungry Rabbit Jumps (your guess is as good as mine), the Tobey Maguire-produced picture features Cage as a husband who enlists a vigilante group to help him "settle the score" after his musician wife (Jones) is assaulted. Guy Pearce co-stars as a mysterious stranger who approaches Cage about revenge. As the revenge plan unfolds though, Cage undoubtedly learns that justice (the moral quality and not the most generic movie title ever) comes at a price.
First, the lackluster trailer.
Now, if you had only seen the following images, you might be interested in seeing what the movie entails, right?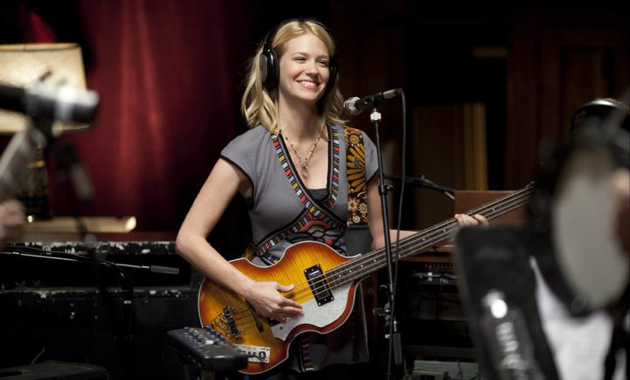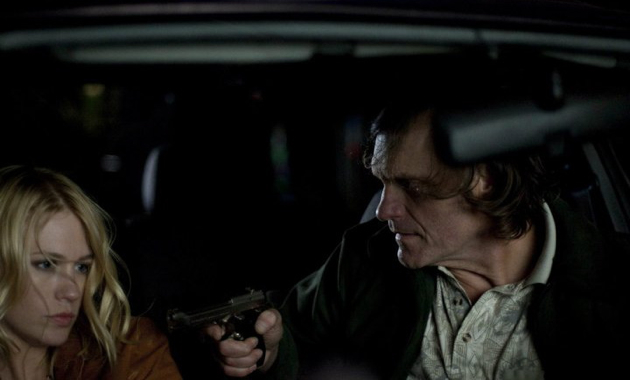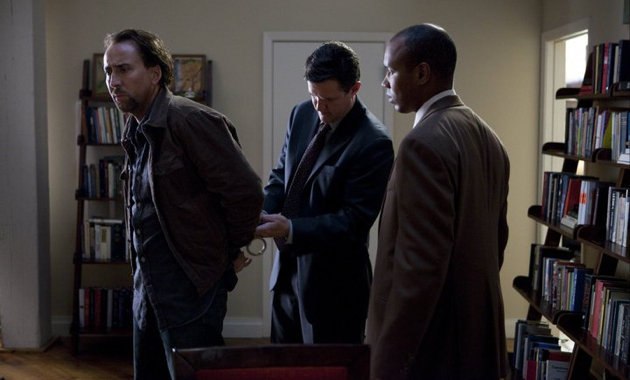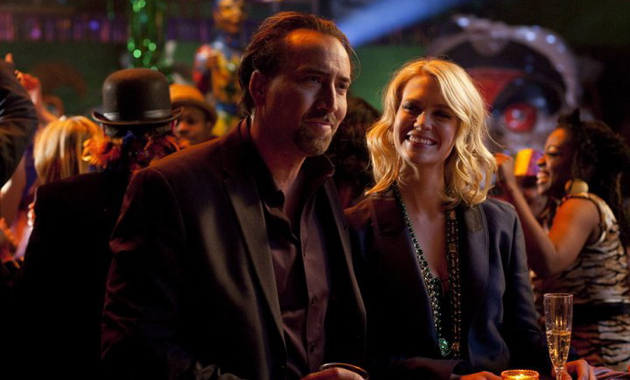 Justice will premiere in the UK on Nov. 18 but still has not locked a U.S. distributor or release.
[via The Playlist]