What Are the Implications of the Muppets-Girl with the Dragon Tattoo Parody Trailer?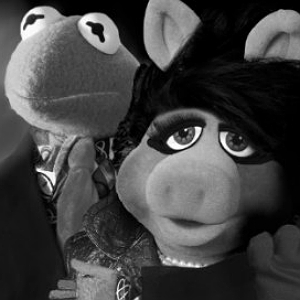 The parody trailers for The Muppets have tackled rom coms, Green Lantern, and more over the course of the marketing campaign for the Jason Segel-led November release, but this one takes the cake. Because you haven't really thought enough about Kermit and Miss Piggy until you've seen them posing as The Girl with the Dragon Tattoo's Mikael Blomkvist and Lisbeth Salander. (Sans pierced-nipple nudity, but still.) Muppets, you win.
In a shrewd stroke of timing, the new Muppets trailer and poster comes as Sony is ramping up their viral marketing for Dragon Tattoo (read about the new eight-minute preview popping up at advance Sony screenings this week). And though it uses footage from the colorful, feel-good Muppets flick, aping the frenetic editing and music of Dragon Tattoo's first trailer lends Kermit & Co. an edge, not to mention a perversely funny sense of humor.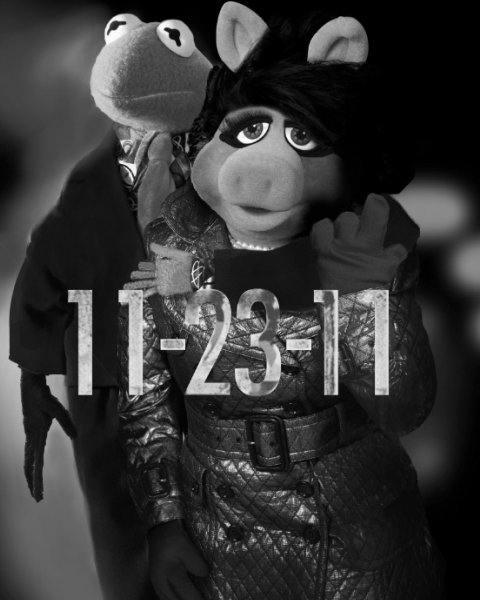 The only problem: Miss Piggy as Lisbeth Salander. If you've read the books or seen the original film you know what I'm talking about. I hope I don't wind up thinking of Miss Piggy when I'm watching Rooney Mara do Lisbeth come December.
• The Muppets Parody The Girl With The Dragon Tattoo With New Trailer And Poster [Cinema Blend]