Photo Booth: Portraits from the 2011 Toronto Film Fest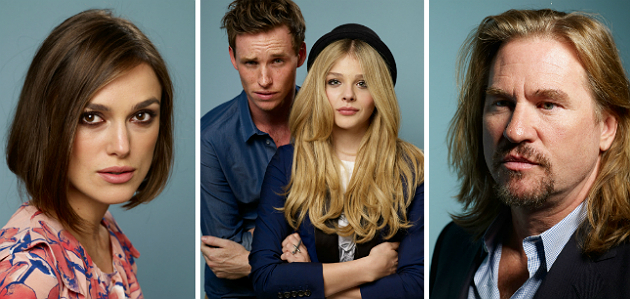 Child actors all grown up, Oscar-winning directors popping their collars, stars going silly for the camera -- anything goes when you stick actors and filmmakers in the studio for some good, old-fashioned family-style portraits. See who came to town for the 2011 Toronto Film Festival and gave good face for the camera, uberdramatic, super goofy, and otherwise, in Movieline's TIFF 2011 Photo Booth.
(No, that's not Avril Lavigne -- it's 14-year-old Chloe Moretz, Hit Girl herself, whose film Hick plays the fest.) As for the collar-popping Oscar-winner? You'll have to click through to discover their identity yourself...