Gualtiero Jacopetti, Forefather of the Mondo Film, Passes Away at 91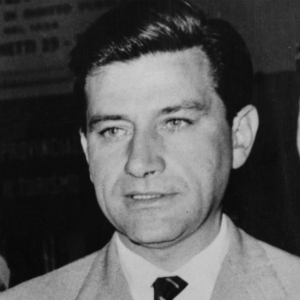 Along with fellow documentarians Paolo Cavara and Franco Prosperi, Italian filmmaker Gualtiero Jacopetti helped to birth the exploitation cinema genre known as the mondo film, which took off following the success of their 1962 shockumentary classic Mondo Cane. Jacopetti, aged 92, died this week in Rome; his most provocative films include Africa Addio and Addio zio Tom (Goodbye, Uncle Tom), the latter of which happens to earn a nod in a certain upcoming Ryan Gosling automotive thriller opening next month.
That would be Nicolas Winding Refn's virtuoso crime thriller-romance Drive, which features a soundtrack full of electronic tracks that's already earned geek love. Standing out in contrast among those italo-disco gems used in Refn's film is the operatic love theme from Jacopetti and Prosperi's controversial 1971 film Goodbye Uncle Tom, about a documentary crew that goes back in time to document the American slavery system.
"Oh My Love," by Riz Ortolani, is sung by Katyna Ranieri. Watch the opening scene below.
• Gualtiero Jacopetti, Maker of 'Mondo Cane,' Dies at 91 [NYT]