Robert Pattinson, Kristen Stewart, and Sensible Clothes Featured in New Breaking Dawn Key Art
We can all agree that the posters and images released so far for Summit's The Twilight Saga: Breaking Dawn - Part 1 have been a little subdued, with far less angst on display here than in previous installments and more of a focus on Bella and Edward's domestic skinny-dipping, chess-playing, honeymooning bliss. Fine enough. While you wait with bated breath to see what Summit unveils as their actual official poster, take a gander at newly surfaced key art that sees nine familiar characters in their new Breaking Dawn garb.
Summit tells Movieline that this artwork is connected to a similar banner unveiled at last month's Comic-Con, but it's not quite the official poster for the November 18 release. So consider it a tasty preview of how your favorite Cullens (and Jacob Black) have matured in their lives and sensible wardrobe choices by the time we catch up with them in Breaking Dawn - Pt. 1.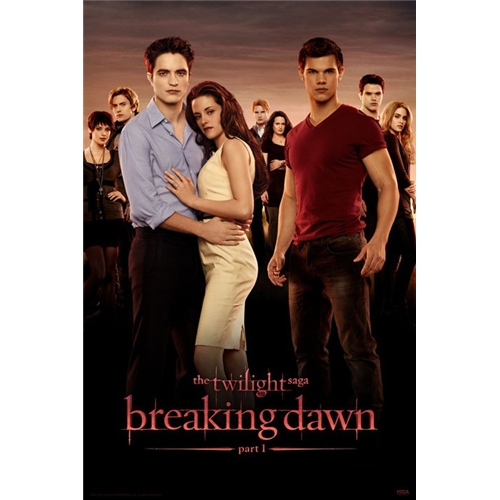 Get more of Movieline's coverage of The Twilight Saga: Breaking Dawn - Part 1.