[UPDATE] Report: Spider-Man Star Arrested at Comic-Con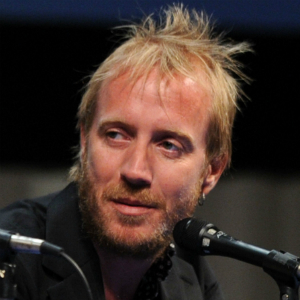 Speaking of The Lizard making a splash at Comic-Con, The Wrap reports that Amazing Spider-Man star Rhys Ifans was arrested and charged with misdemeanor battery in San Diego. Ifans, who portrays Dr. Curt Conners a/k/a The Lizard, was on hand among cast and filmmakers yesterday to debut footage in Hall H; apparently, the incident occurred when Ifans "shov[ed] a female security guard" and "insulted" the U.S. prior to the panel.
More from The Wrap:
Ifans, who smelled of alcohol, became irate when a member of his entourage was unable to enter the hall for lack of proper credentialing, police said. He shoved the guard, and was allowed to participate in the panel, but the guard subsequently made a citizen's arrest.

"He was aggressive and belligerent," Lt. Andra Brown said of the Welsh actor. "He was... berating everyone from the security staff to the United States of America."
Developing...
UPDATE Sony reps sent the following clarification to Movieline, describing the incident as not resulting in an arrest but a "citation":
"Rhys Ifans was detained by Comic-Con security after a brief incident backstage prior to and immediately following the Amazing Spider-Man panel. Police were notified and a citation was issued to Mr. Ifans, who deeply regrets this incident."
[The Wrap]