About That Time Spider-Man Producer Avi Arad Invented the Skip-It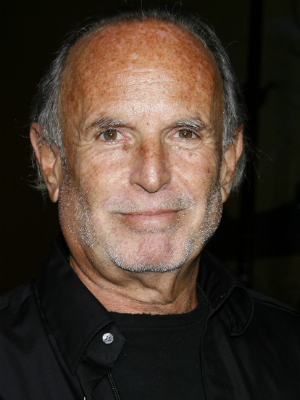 Fun factoid, children of the '90s: Did you know that film franchises like X-Men, Fantastic Four, and the Spider-Man movies sprang from the same creative force as some of your favorite childhood toys? Movieline caught up with Marvel Studios founder (and producer of the upcoming The Amazing Spider-Man, Ghost Rider 2, and The Avengers) in San Diego where the veteran film exec revisited his past as a toy inventor extraordinaire.
"I started as a toy inventor," Arad told Movieline in a hotel suite overlooking Comic-Con International's Convention Center, the veritable epicenter of modern geek culture, games, entertainment, and -- yes -- toys. "That was my first career. I invented a lot of toys. Cars, guns... It's hard to gauge your age, but at one time or another you may have had a Skip-It. So, I invented the Skip-It."
Movieline: "You invented the Skip-It??"
"I kid you not," he replied, recalling his stint as CEO of Toy Biz. "I did a lot of cars, but my specialty, the thing I liked the most, were dolls and robots. So I did My Pretty Ballerina, and the one you're definitely know is Rollerblade Baby from Mattel... I did so many dolls, and now I still delve into it because I love it."
That love of dolls and experience in the world of merchandising led Arad to produce his first film outside of the Marvel stable of superhero adaptations in 2007. Unfortunately, Bratz: The Movie faced critical and commercial failure. Arad blames the property's detractors.
"I did the Bratz movie, and oof -- we got stuff from the parents," he lamented. "They didn't even see it! In England it did more than in the U.S."
Why did the film perform better outside the U.S.? Arad has a theory. "I believe that because of the lawsuit, I wouldn't be surprised if there was PR activity to tell parents, 'Don't go see the Slutz.' And kids loved it! They loved it, because we had screenings and so on. I remember Barbie was parents' enemy number one, and that's what made it successful -- that's why Bratz were so successful."
Stay tuned for more with Avi Arad on his other projects -- The Amazing Spider-Man, Ghost in the Shell, Uncharted: Drake's Fortune, and more -- in Movieline's full interview to come. For more of Movieline's ongoing Comic-Con coverage, click here.