Countdown to LAFF: The 2011 Los Angeles Film Festival Steps Up Its Game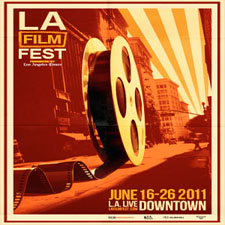 Cannes has the glamour of the Croisette, Sundance boasts the first discoveries of the year, and Toronto and Venice have awards season buzz in their corner. Even Tribeca, finally, has its own distinct identity. But the Los Angeles Film Festival has often been too many things to people, and being smack dab in the middle of the entertainment industry has contributed in the past to that identity crisis. This year's edition may change that.
Nearly every major festival these days includes a Hollywood program, even if out of competition. (Pirates of the Caribbean at Cannes -- why not?) Big films mean big stars, big stars mean big publicity, and big publicity means you're not running films out of guild buildings or studio lots anymore. You're gonna need a bigger red carpet.
For these reasons, 2011 could be the year that puts Los Angeles on the global map as a festival town. AFI Fest boosted its profile three years ago by offering free tickets to all screenings and the TCM Film Festival, inaugurated in 2010, established itself strongly and quickly with its niche focus on classic films, retro cinema, and old Hollywood star wattage. But the LA Film Festival, which enters its 17th iteration next month, has what AFI and TCM don't: a balance of prestige independent and foreign selections and coveted high profile attractions.
Truthfully, LAFF has been building that balance for years now. In 2008, both Timur Bekmambetov's Wanted and Guillermo del Toro's Hellboy II: The Golden Army debuted at the festival, kick-starting a run of relatively huge studio films using LAFF as a red carpet event to springboard into their respective wide summer releases. In 2009, Michael Bay's Transformers 2: Revenge of the Fallen was given a Gala Premiere despite being the last movie anyone would ever guess might play at a film festival. And last year the teen vampire sequel The Twilight Saga: Eclipse premiered the fest's new, bigger venue at L.A. Live, bringing thousands of screaming fans to a highly orchestrated red carpet event resembling an MTV awards show or outdoor tween bacchanal.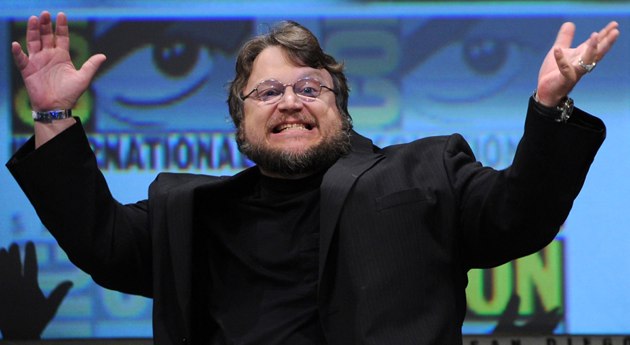 This year, Guillermo del Toro is guest director, the impact of which resonated immediately upon its announcement last week. LAFF has played host to a number of guest directors over the years, including Chen Kaige, George Lucas, Mira Nair, and most recently, Kathryn Bigelow, but del Toro's addition lends LAFF a new energy. It's filmmaker cred, certainly, as the director is well known by his work (Pan's Labyrinth, Cronos, Hellboy 1 & 2), but it's also a vibrant kind of geek cred. Nerdy, thoughtful, and well-versed, but most of all, infectious. One gets the feeling del Toro will play his guest directorship to the max, a personable and accessible bridge between filmmaker and fan.
Del Toro's inherent geek sensibility, balanced with his proven artistry, suddenly make the big Hollywood elements of LAFF feel more legit. Del Toro is a populist choice. With him onboard as the face of LAFF 2011, WB's huge summer tent pole Green Lantern doesn't seem like an awkward fit borne of a studio marketing sponsorship pitch -- it seems downright inspired. Drive, the new crime thriller from fascinating Danish director Nicolas Winding Refn (Bronson, Valhalla Rising), also marries mainstream genre leanings with an independent streak and will get a Gala debut. That should complement the Boyz n the Hood cast reunion, the 25th anniversary screening of Stand By Me, and the exhibition of a number of hit indies picked up at Sundance coming to select theaters near you (Another Earth, Terri, and Project Nim included). And of course, there's an added perk of tapping del Toro as guest director: LAFF-goers will have the chance to catch August opener Don't Be Afraid of the Dark, starring Katie Holmes and produced by del Toro himself. And you know what that means: TomKat alert!
Really, however, the complete LAFF line-up offers a comprehensive offering of new independents, foreign offerings, and much more. (See the full line-up here.) Mark your calendars for in person guest talks with James Franco, who will also bring his new film The Broken Tower, and director Julie Taymor, following her departure from Spider-Man on Broadway. The Seduction of Ingmar Bergman, a live musical event blending film, stage, live music by LA band Sparks, direction by Guy Maddin, and a story involving Ingmar Bergman circa 1950s, looks to be yet another of the festival's must-sees.
Stay tuned for more as Movieline hits the 17th annual Los Angeles Film Festival, which runs from June 16-26.