Indie Financier Megan Ellison Challenges Lionsgate for Terminator Rights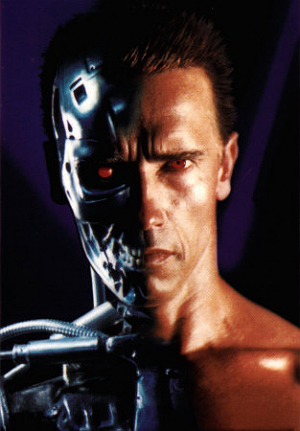 Nobody expected the Terminator series to be resuscitated after, well, Terminator Salvation -- until Arnold Schwarzenegger changed everything by announcing he was returning to the franchise. (Well, he did say he'd be back.) Now, with Fast Five's Justin Lin attached, comes another surprise development in the future of the Terminator films: A new contender has stepped up to battle for the rights to the property.
Megan Ellison, film financing scion of billionaire Larry Ellison, is going head to head with Lionsgate over the rights to the Terminator franchise. Lionsgate already bid $29.5 million to rights holder Pacificor, but Deadline reports Ellison's Annapurna Films has come in with a higher offer.
Ellison and her brother David have made names for themselves in a short time by backing a number of high profile prestige projects, including P.T. Anderson's The Master, Wong Kar-Wai's The Grandmasters, the upcoming Brad Pitt starrer Cogan's Trade, Kathryn Bigelow's Osama bin Laden pic, and last year's True Grit. David Ellison is currently co-financing Mission Impossible 4, a more mainstream-oriented action pic offering a balance along the lines of what the Terminator film could bring to Annapurna.
Keep an eye out for news out of Cannes for more word on the Terminator project.
Developing...
• Lionsgate, Megan Ellison In Battle For 'Terminator' With Arnold Schwarzenegger And 'Fast Five's Justin Lin [Deadline]