Dax Shepard on the Chuck Norris-Less Brother's Justice, and His Hunger Games Obsession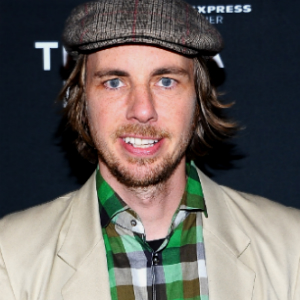 Though he doesn't appear in Dax Shepard's filmmaking mockumentary Brother's Justice -- which follows Shepard (as himself) and producing partner Nate Tuck on a years-long quest to make a martial arts action movie entitled, yes, Brother's Justice -- Chuck Norris figured prominently in the genesis of the project. "Originally I envisioned fighting Chuck Norris in the third act," Shepard explained to Movieline via telephone. "That was our full goal, that I would fight him at the end of the movie."
Shepard's vision, alas, wasn't meant to be. Norris declined the offer through his rep (despite Shepard's offer to compensate in kind by appearing gratis in Norris's Total Gym workout infomercials) and the film -- which took five years of planning, hustling, adapting, calling in favors, and filming on the sly (see: the 2006 Teen Choice Awards, where Shepard appeared in character unbeknownst to anyone) -- became something slightly different than intended: a faux documentary about the tragicomic realities of getting a movie made in Hollywood.
Movieline spoke with Dax Shepard about blurring the lines between his real life, career, and friendships and the alternate versions of each that appear in the film, which features cameos by actor pals Tom Arnold, David Koechner, Bradley Cooper, Michael Rosenbaum, Jon Favreau, and Ashton Kutcher. One major off-screen force in his life, girlfriend Kristen Bell, doesn't appear in Brother's Justice -- but, Shepard promises, she's the star of his next film, a "Smokey and the Bandit"-type chase film called Outrun. And if both Shepard and Bell get their wish, they might just turn up in the film adaptation of their shared current obsession: Suzanne Collins' The Hunger Games. Let's get the campaign rolling, folks!
Take me back to the beginning when the idea for Brother's Justice first came to you. How did you envision it as a film?
Well, originally I envisioned fighting Chuck Norris in the third act. That was our full goal, that I would fight him at the end of the movie. So we tried for months and months to get him; we tried every conceivable avenue, and ultimately he just had no interest in fighting me for the movie [Laughs] despite the fact that I promised that I'd be happy to lose.
So that letter you read from Norris turning you down in the film is real?
Yeah! That's legit. I had emailed his manager and said, I will be in his workout video in exchange for, like, twenty minutes of his time and he didn't bite. I don't know if he thought it would be distracting to have me in the workout video or if I didn't have enough build... who knows. I can't get into his psychology.
His loss! So, you couldn't get Chuck.
We had shot for a couple of months straight on and gotten all of our different actor friends involved, and then it became clear that we were not going to get him. So then we had to kind of change course and figure out what story we were going to tell if it wasn't that one, and had to go back and retrofit a lot of stuff. We had these issues with an editor, this legal stuff, and a year and a half ended up going by from the time we were supposed to get Chuck Norris -- but I think it ultimately ended up being a lucky thing that happened. It was helpful to the story at the end of the day.
What's really fun about the film is how much your real life becomes blurred with the mockumentary element -- it becomes clear at a certain point that there's no way this can be real, but for a second you almost had me.
Good! I think when it gets really confusing is when all of a sudden I'm on a talk show doing a karate demonstration. I think you're like, 'Wait a minute...' Because that is real, I really did go on a talk show without any explanation and just did a karate demonstration, and I also went to the Teen Choice Awards [in a karate gi] without any explanation. So a lot of it is real, but it gets kind of confusing.
So when you made those media appearances over the years in this karate outfit, those were all a part of this long game you were playing?
Yes -- to the bemusement of my publicist and the publicists at Lionsgate. I was supposed to be promoting Employee of the Month and I was just using all those opportunities to make my movie. [Laughs] Because the production value's so huge I couldn't turn it down. You have all these huge monster shows that we could get, so...
Tom Arnold recently said that he thought that pulling all these actor friends together for Brother's Justice may not have been possible if everyone had been at the place where they would have liked to be in their careers.
I would have definitely agreed with that a month ago, but I'm making another movie in June and it turns out all those people, who are now gigantic stars, are still willing to come do a week. But I would have said the same thing. Clearly, [Bradley] Cooper's in a drastically different position mid-film than he is at the end of the film; even Favreau, he'd just started directing Iron Man. He was in prep. There's no way you could get an hour of his time now, he's just too busy. So in some ways yes, but then in other ways... like in the new movie we're making, Cooper's back and Tom's back, Koechner's back. All these people are back.
That scene with Favreau in his Iron Man production office, all I could think was, 'How many geeks would kill to be inside this office?' with all of the production info and art on the walls in plain sight.
To unblur everything in the background! [Laughs] It is a very cool production office, and everyone that was on that movie was the same crew we had on Zathura, all these great guys we knew really well. They had the hanger where they used to keep the Spruce Goose, it was the most gigantic sound stage you've ever seen.
Was it difficult to get clearance to shoot there?
That's why we blurred everything in the background, but we had tons of conversations about, do we just go fair use? Can we make the claim that this is a legit documentary, because so much of it is real and so much of it is real conversations? Like, Favreau and my stuff is quite real; we had this movie come out that didn't do well, and he is friends with Vince [Vaughn], and I am threatened by Vince -- all these little things are coming out... we felt like we could make a case for it, but ultimately we ended up paying for everything, getting the rights to everything because we just didn't want to end up in court. But I think we could have made a pretty good argument. Because also, at the end of the day, had any one of those people said, 'Yeah, I'll pay for Brother's Justice,' we would have made it. We all agreed that had someone really wanted to do it we would absolutely have done it.
Have you ever seriously pitched Brother's Justice to anyone?
No. Well, that's not true. We pitched a couple of people but we didn't tell them that I knew it was a bad idea. It was just like, 'Hey, we're making a making-of, from beginning to end' and those people didn't end up in the movie. But a couple of people heard the actual pitch straight and just had to be kind about it. But then that sort of gets sad because those people are trying to be nice to me because they like me.
Are those like the interviews we see in the beginning, when you go to your lawyer and your agent, who seem to not be in on the joke?
Yes, and we had about ten more of those pitches but it just got monotonous. We filmed this whole thing with Seth Green that was one of my favorite parts of the movie, he was outstandingly funny. But story-wise, once I wasn't fighting Chuck Norris it didn't fit any longer.
I'm pretty disappointed that didn't happen, by the way. My big Chuck Norris movie was Sidekicks.
Wait, Sidekicks?
The one with Jonathan Brandis!
You know what, I got off the Chuck Norris train probably... one of my favorite movies as a kid was Breaker! Breaker!, which was Chuck Norris driving around in a four-wheel drive van beating people up. That combined two of my favorite things, off-roading and karate. My brother and I probably saw that movie 15 times. But you know, I did some research on Chuck as we were doing the movie; as a kid I was like, 'Oh, he's a NINE-time black belt champion!' But listen: What I found out in my research was that all of those championships were no-contact karate.
No.
Yes! It's fucking dancing. It's like a dance-off. A karate-off.
Dax, you have to stop shattering my Chuck Norris dreams.
OK. I'm not here to destroy legends.
Pages: 1 2