Talkback: Can Someone Please Explain the Maxim Hot 100 to Me?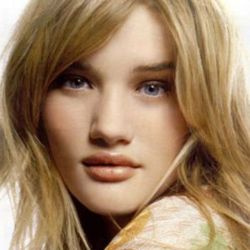 Don't mind me, the perplexed, typing fruit in the corner, but what is this Maxim Hot 100? Just what is it? Who is ranking these nice women? Is 64 that much better than 87? Is Lindsay Lohan really the 38th hottest person alive? I remember her seeming parched and breathless in court. Is that hot? Do boys like dehydration? Why are the highest box-office draws of 2001 so prominently featured? And why is #1 an actress who has not yet been in a single movie, TV show, or Nelly video? Why, gents? Why?
Here's the Elite 20 of the Top 100 in all its slow-motion carwash glory:
20. Taylor Swift
19. Anna Kournikova
18. Eva Mendes
17. Megan Fox
16. Leighton Meester
15. Olivia Wilde
14. Scarlett Johansson
13. Kaley Cuoco
12. January Jones
11. Jordana Brewster (Gasoline Ali MacGraw)
10. Jennifer Lopez
9. Cobie Smulders
8. Natalie Portman
7. Anne Hathaway
6. Bar Refaeli
5. Mila Kunis
4. Cameron Diaz
3. Katy Perry
2. Olivia Munn
1. Rosie Huntington-Whiteley
Several points of order: January Jones gets 12th, but Christina Hendricks clocks in at (scrolling now) #56? Why two CBS sitcom leads in the Top 20? That is sort of strange. Are we still awed by Anna Kournikova? And finally, what is the point of putting Rosie Huntington-Whiteley, the as-yet-voiceless star of the new Transformers movie, at the top of the list? Are we just rubbing her supremacy in Megan Fox's face? And during Passion Play's premiere week, no less!
I'm just confused. Feel free to enlighten me, dear friends.
· Maxim Hot 100 [Maxim]