Gotti: Three Generations Gets Director Barry Levinson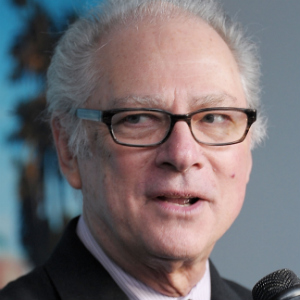 Barry Levinson continues to surprise us here at Movieline HQ! After making the isopod creature feature-horror pic The Bay (shudder), the Oscar-winning writer/director behind such films as Diner, Bugsy, Good Morning, Vietnam, and Rain Man and the recent Emmy-winning You Don't Know Jack -- the hits go on, as do the Spheres and Toyses and Envys -- has signed on to direct Fiore Films' Gotti biopic. Yes, that Gotti biopic. After the jump, discuss what this means for all involved.
Your options:
1) The Gotti biopic starring John Travolta, Joe Pesci, and maybe-maybe not-who knows La Lohan suddenly sounds way more legit;
2) Barry Levinson suddenly sounds like he needs way more career advice;
or 3) Formerly attached director Nick Cassavetes suddenly sounds like he made the wrong decision because this Gotti: Three Generations movie is about to get awesome-and-not-in-an-ironic-way-anymore! At least, once Lindsay's available for filming.
· Barry Levinson In Talks To Direct 'Gotti' [Deadline]