Joss Whedon-Produced Cabin in the Woods Rescued by Lionsgate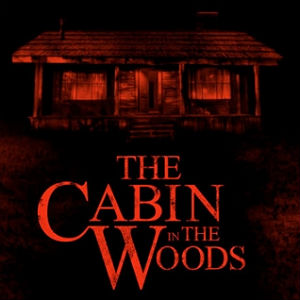 Deadline reports a deal in progress for Lionsgate to release the Drew Goddard-directed, Joss Whedon-produced horror pic Cabin in the Woods. Filmed back in 2009 and caught up in the MGM bankruptcy fiasco, the 3-D horror thriller languished in limbo and shuffled around the release calendar numerous times in the last few years. The wait, however, could benefit from the star power of Chris Hemsworth -- Thor himself! -- who shot the film before being cast as Marvel's God of Thunder.
Cabin in the Woods marks the directorial debut of Cloverfield screenwriter Goddard, who co-scripted with producer Whedon. As is his wont, Whedon enlisted familiar faces to star in the project, including Buffy the Vampire Slayer/Angel alum Tom Lenk, Angel/Dollhouse alum Amy Acker, and Dollhouse alum Fran Kranz.
The film is also linked to Whedon's Avengers pic, as Chris Hemsworth won the title role of Thor (and a place in subsequent Avengers films) after being recommended for the job by Whedon following his work on Cabin in the Woods.
Phew! Got that all straight? Worlds collide! Especially if you're Joss Whedon. Anyways, high fives all around for everyone involved. (Except you, MGM.)
· Joss Whedon's 'Cabin In The Woods' With 'Thor's Chris Hemsworth Going To Lionsgate [Deadline]