Bieber Doc Director Jon M. Chu Predicts Social Network Oscar Win (Duh)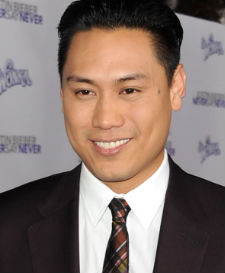 Earlier today Movieline caught up with director/digital wunderkind Jon M. Chu, helmer of Justin Bieber: Never Say Never, to follow-up on the recently announced Director's Fan Cut hitting North American theaters on Friday. While you wait with bated breath for the full chat, posting on Wednesday, find out why Chu pegged David Fincher's The Social Network to come home with Oscar gold this Sunday.
"I loved The Social Network. I think it's one of those movies that will stand the test of time," Chu explained during a discussion of the digital impact of Never Say Never's upcoming, forward-thinking theatrical re-release. "Just from being from our generation, I remember when my friends at Harvard would call me saying, 'I'm part of this thing called Facebook' and I couldn't be a part of it. That feeling will always stick with me, and when people watch that movie they feel that and I think that's important."
"Whether it wins Best Picture or not, I have no idea," he continued. "Even though it's been in the lead at some points, those movies, those relevant movies, don't usually win in the end. I think no matter what, it will be remembered."
We should have known that Chu, who's harnessed the power of social media before with his digital Emmy-winning online dance series The LXD, would identify strongly with Fincher's Facebook movie. But the technophile wasn't always so confident in the premise.
"I was so scared for that movie," Chu explained. "When they first announced it, I was like, 'Oh my gosh, they're going to make a movie about Facebook -- and they're going to screw it up. It's going to make computers the way people look at technology now -- or at the time -- that it's a piece of technology and their nerds and whatever. But the fact that it was human was really compelling and interesting."
For more with Jon M. Chu, including his thoughts on re-cutting Never Say Never for fans and Justin Bieber's controversial Rolling Stone interview, check back here on Wednesday.