Super 8, Xtina's Flub, and 13 More of the Best and Worst Branding Moments of Super Bowl XLV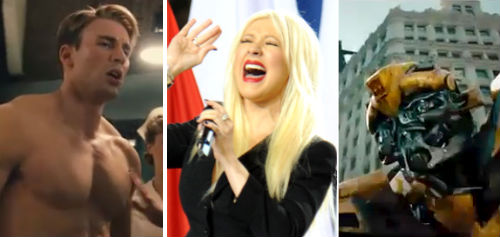 Whether you watched it for the $3 million ads, the halftime show, or the men in tight spandex pants shoving each other up and down a grassy field, Super Bowl XLV was rich with memorable moments. Some got your geek pulse racing (ZOMG guys, it's Red Skull!). Others were expensive lapses in judgment (tsk tsk, Groupon) or unfortunate brain farts (Xtina, we're looking at you.) Relive the glory and the wonder as Movieline counts down the best and worst moments of Super Bowl 2011.
Click to launch the slideshow.