Power Rankings: How Have 24 Former SNL Stars Performed as Host?
Dana Carvey hosts this weekend's Saturday Night Live, marking his fourth appearance as host -- which ranks him third all-time for former cast members, 24 of whom have returned to host the show they once called home. And while you might think that having an alumnus host would automatically translate into a great show, hosting SNL is a completely different animal than being a cast member.
After all, being a cohesive part of the machine -- which generally translates into SNL stardom -- isn't necessarily the best attribute when forced front and center. So which SNL alum made the best host? Below, we rank each of the 23 erstwhile cast members who dared to return to the hallowed halls of Studio 8H in that capacity.
(Note: Billy Crystal and Michael McKean both hosted the show before they became cast members. Thus Crystal and McKean are not included in the ranking.)
24. Chevy Chase (most recently Feb 15, 1997)

Chase only appeared in 30 episodes as a cast member, but he holds the record for the most times hosting by a former cast member. Of course, that number would be a lot higher than eight if he wouldn't have been banned from hosting in 1997 for, basically, time and time again, being a total jerk. Some of the cast could tolerate him while he hosted, but very few liked him. The epitome of this came in 1985 when he suggested that openly gay cast member Terry Sweeney star in a sketch in which it's discovered that Sweeney has AIDS. Chase was a fantastic cast member; Chase was a terrible host.
23. Ben Stiller (Oct. 24, 1998)

His Tom Cruise impression during "Celebrity Jeopardy" was impressive, but it's not Stiller's hosting ability alone that ranks him so low on this list. Stiller was scheduled to host the second episode after 9/11 (Reese Witherspoon was the first), according to producer Marci Klein, but then canceled as host without warning. His publicist used the excuse of 9/11, but it was later discovered that the movie he was promoting, Zoolander, was moved up one week so Stiller no longer needed the publicity. Regardless of the reason, canceling at the last minute is a dick move. Obviously, there's not too big of a rift remaining between Stiller and Lorne Michaels; Stiller appeared during the Robert De Niro hosted episode of SNL just this season.
22. Don Novello (Jan. 14, 1984)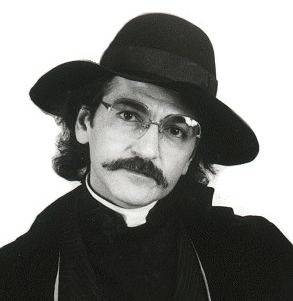 Novello was of course better known as Father Guido Sarducci, and he hosted the entire episode as this character. That's right: A television show where the host is asked to play an assortment of characters... was hosted by a character. At least Huey Lewis and the News were there.
21. Damon Wayans (April 8, 1995)

Perhaps it wasn't completely Wayans' fault, considering that he was working with a train wreck of a cast -- a cast that was more than happy to let Wayans morph SNL into In Living Color. Nothing against In Living Color, but during the show they even did a (even by that time) pretty dated "Men on Film" sketch with David Allen Grier. It's surprising that Michaels let Wayans host in the first place; Wayans was fired from SNL for ad-libbing during sketches -- the cardinal sin on SNL.
20. Paul Shaffer (Jan 31, 1987)

Shaffer's monologue consisted of him singing a song. OK, fine, that's what Shaffer does. He also ended the night with a new version of "It's Been a Very Good Year" with updated lyrics for 1987. OK, yes, that's a bit much. Also, this show featured the Sweeney Sisters so, yes, more singing.

19. Dan Aykroyd (May 17, 2003)

Believe it or not, by choice, Aykroyd has hosted SNL only once. Now, Aykroyd is always a welcome guest star when he chooses to drop by, but his hosting duties featured a monologue that included a song-and-dance number with Jim Belushi. I understand the significance, but, still...

18. Chris Rock (Nov. 2, 1996)

I'm under the firm belief that Rock is much better at stand-up than he is at sketch comedy. (Actually, he's probably the first to admit that.) Perhaps accordingly, his episode featured a decent bit of stand-up for his monologue and then three -- three! -- sketches featuring Norm MacDonald as Bob Dole.

17. Bill Murray (most recently Feb. 20, 1999)

Murray has not had the greatest run in any of his four times as host. Then again, he hasn't hosted since he became this new, aloof, Oscar-nominated version of Bill Murray. In 1981, Murray's first time hosting was the last show before half the cast was fired. Murray's most notable sketch as host was in 1999 when he and Chevy Chase teamed up on a Caddyshack inspired sketch. His best performance as a quasi-host was the 25th-anniversary episode, Murray sang Bruce Springsteen's "Badlands":
16. Jon Lovitz (Nov. 8, 1997)

Lovitz is another guy who was part of that great late-'80s cast that had a lot of role players but no breakout star (Carvey would be the closest). It's surprising that Lovitz hosted anyway considering his fallout with Lorne Michaels on Dennis Miller's last show. Regardless, it featured the return of Tommy Flanagan and Norm MacDonald's always welcome David Letterman impression, but, nothing immensely memorable.
15. Phil Hartman (Nov. 23, 1996)

Hartman actually hosted twice in 1996. Hartman, who is arguably the greatest cast member in the history of the show, was a so-so host: On this night, his greatest character was Bobby Coldsman, an acting teacher who would spin tales of his brushes with fame (Gordon Jump!). And, yes, the return of Frankenstein. What made Hartman so great in the cast, being "the glue" (as Sandler would call him), almost prohibited him to stand out as host.
14. Molly Shannon (May 12, 2007)

Shannon's return to SNL was fun. Fairly predictable, but fun. Of course we were treated to the return of Mary Katherine Gallagher and Sally O'Malley who, this time, performed at the Sopranos' bar, the Bada Bing. Other than the return of those two characters, Shannon's episode was fairly uneventful.
13. Tracy Morgan (March 14, 2009)

The frantic opening of Morgan racing into the studio -- punching Tina Fey in the face -- left little doubt that he was pretty fired up for his return to SNL. And then it kind of fizzled. Perhaps it just goes with all of the attention that Morgan generates; the show was solid, but there weren't any classic Morgan faux pas. Honestly, that's a good thing: Morgan was on the show for seven years before he became "Tracy Morgan," so he knows what he's doing. And, hey, he brought back Brian Fellow and Astronaut Jones.
12. Amy Poehler (Sept. 25, 2010)

Poehler hosted the first show of this current season and, considering how great it was, it's hard to imagine that she won't be back. Interesting to note that this show was just fantastic, regardless if Poehler was involved or not -- her contribution to "Update" is a stark reminder to how good it can be with two anchors -- but this is also the show that included "Actor II Actor" with Justin Timberlake and "Mosque at Ground Zero."
Pages: 1 2