Power Rankings: How Have 24 Former SNL Stars Performed as Host?
11. Norm MacDonald (Oct. 23, 1999)

It's a shame that it's been over 11 years since MacDonald hosted. A little over a year-and-a-half after being fired from SNL, MacDonald returned with his now-famous Turd Ferguson/Burt Reynolds Jeopardy! impression and played a sarcastic Lou Gehrig who does not at all think that he's the luckiest man on the face of the Earth. And, of course, he delivered the best Larry King impression that's ever been done.

10. Julia Louis-Dreyfus (most recently March 17, 2007)
It doesn't seem that long ago that Dreyfus hosted her first show, opening her monologue with a discussion about the Seinfeld curse. That show also featured a sketch about a MySpace seminar... so, yeah. That was a while ago. Her second show opened with a monologue from Chris Rock (originally planned for "Update") and an always-welcome appearance from Vinny Vedecci.
9. Martin Short (Dec. 7, 1996)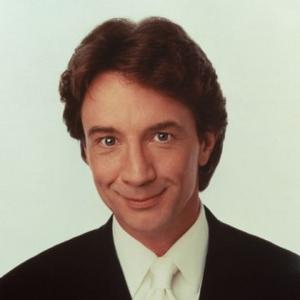 Short co-hosted once before with his Three Amigos co-stars Chevy Chase and Steve Martin, but he's only hosted solo once -- and he was great. Which shouldn't be surprising considering his stage presence that eventually led to his own Broadway show. Short played Jerry Lewis on "Celebrity Jeopardy!" and joined the Roxbury fellas on their night out. Also, Ed Grimley with a cameo from Chase.
8. David Spade (most recently March 12, 2005)

Relegated to the sleazeball character on Rules of Engagement and some terrible recent movies, it's easy to forget the talent David Spade possesses. Both times he has hosted SNL he's seemed re-energized. (He's hinted at this before, claiming that no sitcom or movie set can match the adrenaline rush of SNL; it definitely shows.) His first hosting gig started with a cold open that marks the only time Brad Pitt has appeared on SNL; his second time was highlighted by a sketch in which he plays a movie star whose stunt double is a woman (Amy Poehler).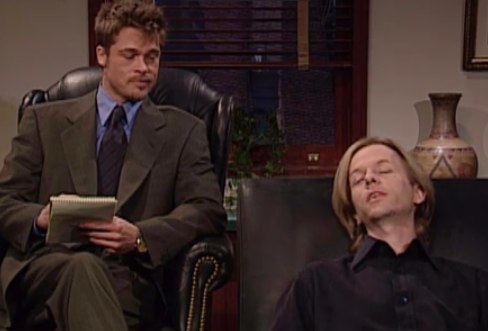 7. Will Ferrell (most recently May 16, 2009)

Here's the thing about Will Ferrell that's easy to forget: When he was in the SNL cast, he was the definition of a team player. Now he's known more for his outlandish characters, but on the show, Ferrell could play the straight man as easily as he could the wack job. As a two-time host, he brought his A-material that included "Celebrity Jeopardy!", George W. Bush, a Tom Hanks cameo and a haunting rendition of "Goodnight, Saigon."
6. Robert Downey Jr. (Nov. 16, 1996)

Here's why Ricky Gervais' Golden Globes joke about Downey was so lame: Downey himself has been making these same jokes as far back as his SNL hosting gig in 1996. It's about time Downey hosts again because in this format, as opposed to his time in the cast, he was excellent. Not to mention he was in one of the best sketches of that season: "Cobras," featuring Norm MacDonald as a gang leader who can't figure out why his gang is singing, a la West Side Story.
5. Dana Carvey (most recently Oct. 21, 2000)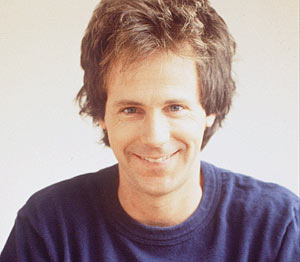 Carvey is a great host, as he was a great host of his self-titled, short-lived prime-time sketch comedy show. But this comes with a caveat: you had better be ready for some recurring characters. The last time Carvey hosted, in 2000, he did Church Lady and Johnny Carson. This isn't even counting the monologue, during which he performed side by side with every one of his recurring characters.
4. Eddie Murphy (Dec 15, 1984)

Eddie Murphy hates Saturday Night Live. He was one of the few former cast members who didn't show up to the 25th anniversary show and, along with Dennis Miller, was the only person to not cooperate in Tom Shales' Live From New York oral history. A combination of being from an era that didn't include Lorne Michaels and not appreciating a joke made by David Spade during the second Lorne Michales' era, lowers the chances to about zero that we will ever see Murphy host SNL again. But, the one time that he did (he also hosted once as an emergency when he was part of the cast) provided one of the most memorable sketches of all time: Murphy made up in "white face" in "White Like Me."
3. Tina Fey (most recently April 10, 2010)

It's hard to remember now, but Tina Fey never really appeared in sketches as a cast member. Her duties were limited to head writer and "Weekend Update," so to see her in a sketch was very rare. Seeing how good she was as a now two-time host, it's almost a shame that she wasn't utilized more in sketches when she was actually a part of the cast. In her first show, Steve Martin stopped by and Fey made headlines for her "Update" monologue on Hillary Clinton. In her second show, she introduced the "Sarah Palin Network" and ate a boyfriend made out of brownies.
2. Chris Farley (Oct. 25, 1997)

Farley's only hosted SNL was less than two months before his death. It's almost hard to watch the cold open as Lorne Michaels contemplates not letting Farley host because of his addiction problems. That doesn't change the fact that the show was excellent, featuring Farley as Hank Williams Jr., Matt Foley and El Niño.
1. Mike Myers (March 22, 1997)

Myers almost single-handedly wins this on the strength of his monologue alone (and "Dieter" helps). Myers was in a hellacious career slump at the time he hosted, when he was promoting his comeback vehicle Austin Powers: International Man of Mystery. Myers knew he had to kill on SNL to reintroduce himself... and he did just that. Myers' song-and-dance to begin the show is the stuff legends are made of. Plus! It produced the greatest line ever uttered from Tim Meadows, "Why did I sign a 30-year contract? That's such a long time. I see that nowww."
Follow Mike Ryan on Twitter
Follow Movieline on Twitter
Pages: 1 2