Kristen Stewart First On Shortlist For Snow White -- Of Course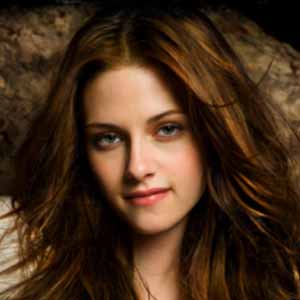 It is getting harder and harder to remember who actually landed those young Hollywood roles before the Twilight cast came along. Robert Pattinson seems to have worked nonstop for roughly three years now, Taylor Lautner is just seconds away from surpassing Tom Cruise as the go-to-guy for action films and now comes the news that Kristen Stewart is atop the shortlist to play the eponymous princess in the upcoming Snow White and the Huntsman. It's just that the whole thing seems so, well, wrong.
Now Kristen is a fine actress, and does downtrodden females like no other, but Snow White? This is a cheery, positive, whistling-while-she-works type of gal and Kristen has never really been any of those things onscreen. If Prince Charming wandered upon Kristen resting in eternal slumber in the middle of the woods and layed his lips on her, there is a pretty good chance she'd start swinging when she came to. Just saying. Also, Kristen does not come across as an apple eater.
Even in the Twilight saga, where she plays the beautiful and virginal Bella Swan, she still seems like the type of girl you're going to catch smoking a Marlb Red behind the dumpster during class. So, maybe instead of Snow White, Kristen can do some more indies where she gets to play the conflicted young woman who gets around. Her persona was perfect for Adventureland and even the somewhat dividing Welcome to the Rileys. Heck, she even did a pretty great Joan Jett in The Runaways.
Making matters worse is the supporting cast which includes some heavy hitters in Viggo Mortensen and Charlize Theron. Oh, and Charlize is playing the Evil Queen. The Evil Queen whose magic mirror is supposed to be lying to her when she forces it to proclaim her the "fairest of them all." That's right, the statuesque former model who looks better than roughly 99% of the world's population will be playing a woman of fading looks. Looks like someone's after another Oscar... [ Deadline ]