The 10 Greatest Real World Cast Members Ever
The Real World comes back next week with its Back to New Orleans season, and with each passing year, it's impossible not to pine for the series's best days. Last year's Washington D.C. trip marked a step in the right direction, but the prime seasons of Real World are so much less contrived and self-aware -- it's impossible to shake them from memory. Here we revisit the show's ten greatest stars, the ten castmates who were smart enough, cool enough, or downright problematic enough to make the kind of reality TV you might be proud to have watched.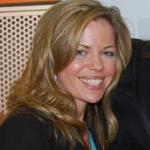 10. Genesis, Boston
Quieter types rarely come off as so likable on The Real World, but Genesis, the Boston cast's introspective lesbian with a rocky past, was (and I swear I won't use this word again) real. We watched as Genesis's mother denied that she was a "true blue lesbian," and we saw her burst into tears when a child at the cast's workplace claimed she hated gay people. That's still harsh stuff in a season that featured plenty of downtrodden cast members.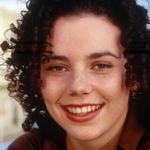 9. Irene, Seattle
Irene had plenty of issues in the Seattle house (my favorite living space of any season): She was ornery, uncooperative, a bad fit for the house, and also a sufferer of Lyme Disease. When she badmouthed fellow castmate Stephen and earned "the slap heard 'round the world" from his angry hand, she earned both audience sympathy and disdain. I can't think of another cast member as polarizing as this ever-snickering housemate.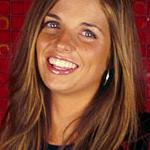 8. Trishelle, Las Vegas
If the Hawaii season first indicated that The Real World was evolving into out-and-out bacchanalia, then Las Vegas confirmed the warning with scads of hookups, drunken escapades, and tearful fights. Trishelle Cannatella was Vegas's center-ring star -- a daddy's girl from Cut Off, Louisiana whose portmanteau name alone solidified her as a beacon of The Real World's crazy new direction.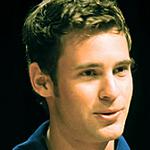 7. Danny, New Orleans
Babyfaced good looks, a military boyfriend, and illicit confessional hookups aren't all that made Danny Roberts memorable: He was also just sweet and reasonable. When his family visited the New Orleans manse (that he nicknamed "Tara" in the first episode), the awkward culture clash made for unforgettable TV.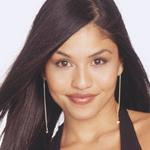 6. Melissa, New Orleans
A precious few Real Worlders are unironically funny and ferocious, but Melissa Howard fits the bill. As the New Orleans's house's uncontested queen, she would dish drunken wit (asking fellow castmate Jamie to "get in a menagerie" with her) and sober scorn (to pompous fellow castmate David of "Come on Be My Baby Tonight" fame). She would later rightfully star on Oxygen's Girls Behaving Badly and write this funny blog.
Pages: 1 2