WATCH: More Proof That Joseph Gordon-Levitt Would Be Great In 'Guys And Dolls'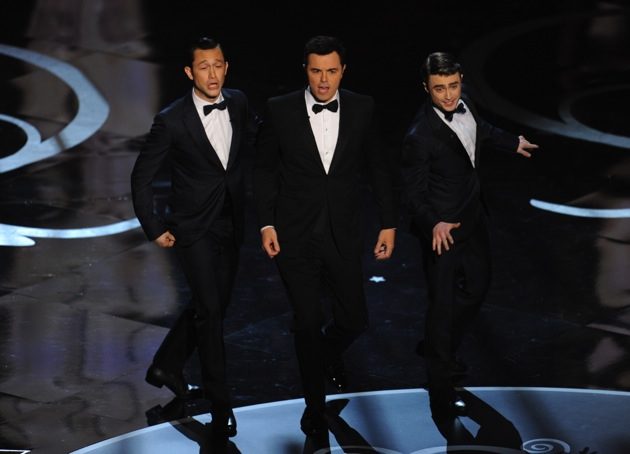 I'm not as jazzed as everyone else seems to be about Deadline's report that 20th Century Fox is developing a remake of Guys and Dolls.  It was a great movie, but unless it gets a serious update in the writing department, I think it's too broad and antiquated to connect with contemporary audiences on a mass level. On the other hand, I totally agree that if the movie's going to have a serious shot at making it, Channing Tatum and Joseph Gordon-Levitt are about the best casting choices the studio could make.  (I'm expecting to hear Hugh Jackman and Anne Hathaway's names added to the mix any minute now, too.
By now, you've been reminded of Tatum and Gordon-Levitt's fleet-footed performance on the Oscars earlier this year, but here's further proof that JGL is a serious song and dance man. Gordon-Levitt paid homage to Donald O'Connor's great "Make'em Laugh" performance from the 1952 MGM musical Singin' In The Rain when he hosted Saturday Night Live in 2009.  Check him out below:
Make 'em Gasp
If you don't think that was difficult, keep in mind O'Connor spent a week recuperating from carpet burns and plain old exhaustion after shooting the original and admittedly more strenuous version:
Top This
Top that, Tatum.
[Deadline]
Follow Frank DiGiacomo on Twitter.
Follow Movieline on Twitter.