'Dodgeball' Sequel − Good For Humanity & Lance Armstrong, Too?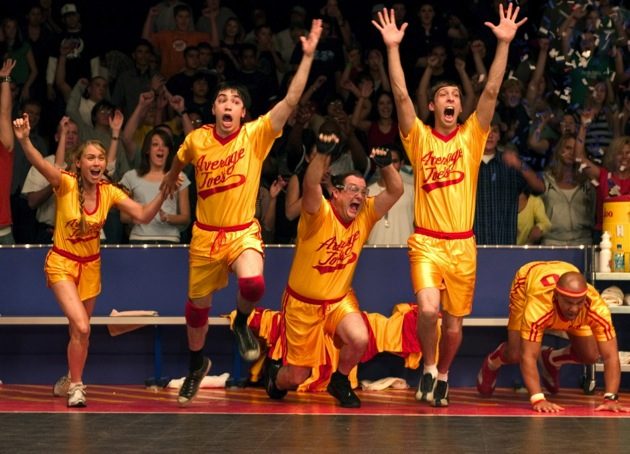 Let the rehabilitation of Lance Armstrong begin?  The Hollywood Reporter reports that Ben Stiller and his producing partner Stuart Cornfeld have commissioned screenwriter Clay Tarver to write a sequel to Dodgeball: A True Underdog Story, and I think it could be a key public-relations opportunity for the disgraced Tour de France cyclist.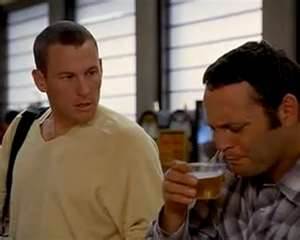 If  your memory needs recycling (ba-dump-bump!), Armstrong appears in a key cameo in the movie, where Vince Vaughn's character, Average Joe's Gym owner Peter La Fleur is about to quit his underdog team and Armstrong shames him into reconsidering.
In the aftermath of Armstrong's doping scandal, that scene looks ironic and tragic today. But...America loves comeback stories, and if the former champion would be willing to take it on the chin comedically, I bet he could make a little progress in rehabilitating his tarnished image post-Oprah.
The sequel is supposed to be about Vaughn's character and Stiller's character, White Goodman from Globo Gym, teaming up to battle "an even bigger threat," as the publication reported.  And Armstrong's cameo could be as simple as having him seek redemption on La Fleur's team or play for one of the competitors that Average Joe's faces.  Either way, he should get beaned real good in a creative elimination scene.
Even better: an encounter between La Fleur and Armstrong that would reference the first cameo. Once again, Armstrong would have to agree to take it on the chin. That could be deep and cathartic in a comedic way.
It would definitely be more effective than drumming for the reggae band Lance Herbstrong, which Armstrong did on April 20 at the Austin Reggae Festival:
Give The Drummer Some...Redemption
While we're on the subject of returning Dodgeball characters, Jason Bateman's loopy ESPN 8 — The Ocho! — color commentator Pepper Brooks is a must.
More on Lance Armstrong and Dodgeball:
Follow Frank DiGiacomo on Twitter.
Follow Movieline on Twitter.