TRIBECA: Welcome To 'The Machine' − Photos From Sci-Fi Thriller Depict Sexy Svedka-Style Cyborg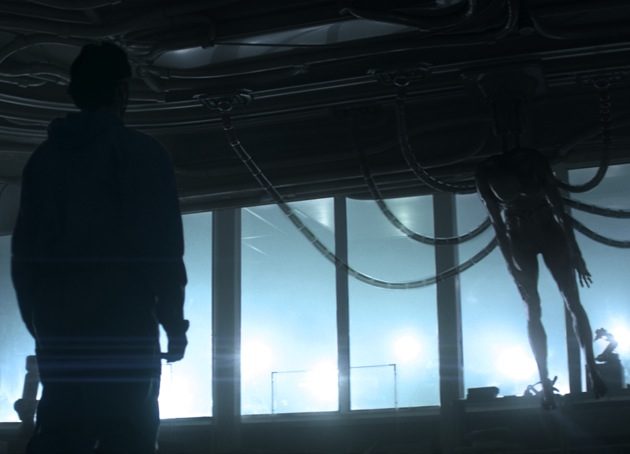 One of the more intriguing science-fiction films screening at the Tribeca Film Festival is The Machine. Directed by Caradog James, whose last film was the 2006 racism dramedy Little White Lies, The Machine is ostensibly about a scientist obsessed with building a cybernetic super soldier. That's a familiar storyline, but based on the clues found in the synopsis and a batch of production stills that have been released, film looks like it may have as much to do with gender politics as it does with super soldiers.
Here's part of the synopsis from the Tribeca Film Festival Handbook:
Already deep into a second Cold War, Britain's Ministry of Defence seeks a game-changing weapon and enlists brilliant programmer Vincent McCarthy to research and develop a cybernetic super soldier in a secret governmental lab. When a programming bug causes his prototype to run amok, McCarthy takes his obsessive efforts underground, far away from inquisitive eyes. Soon he has perfected the ideal marriage of human and machine in his ultimate creation, a beautiful and dangerous being that may be the key to ending the endless war, but a sentience stirring inside the machine puts everyone's plans in jeopardy.
Now, pay special attention to the first two photos: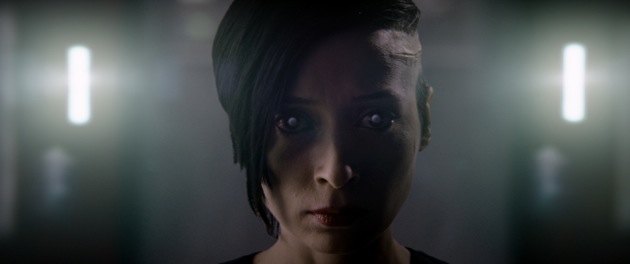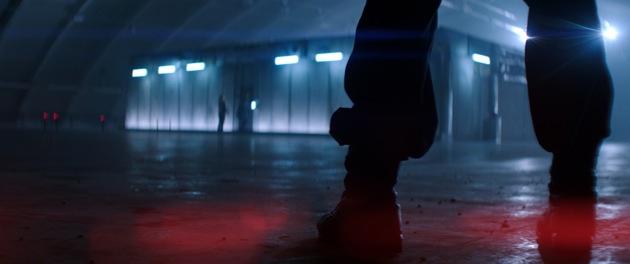 There are more than two cyborgs in the movie apparently, and at least two are women.  The actress in the second photo, with the Flock of Seagulls haircut and nasty incision on her head  is Pooneh Hajimohammadi, but the second half of the synopsis reveals that another actress will be playing one of the cyborgs and that, gulp, "technoromance" takes place. It's like the Svedka vodka ad came to life.
With rare vision, jaw-dropping special effects and Caity Lotz's (The Pact) versatile and nuanced interpretation of a machine that may be the most human character of all, visionary director Caradog James fully realizes his unique future dystopia. The Machine is an entertaining, thought-provoking techno romance and the latest gripping sci-fi adventure to come out of the U.K.
Here's Lotz in the exclusive Yahoo! trailer:
Gentlemen Prefer Blond Cyborgs
Well, helloooo, ladies! The film premieres at the film festival on Saturday.
Follow Frank DiGiacomo on Twitter.
Follow Movieline on Twitter.