WATCH: Repetitive Trailer For 'The Internship' Could Double As Google HR Training Video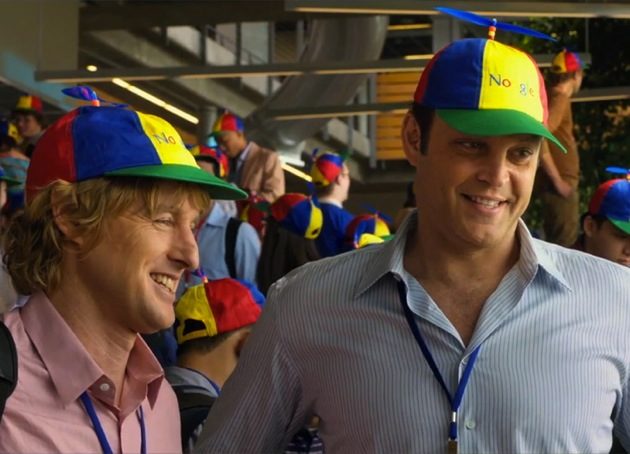 To paraphrase the Who's classic song "Won't Get Fooled Again" :  See the new trailer/Same as the old trailer.  Seriously, there's not a whole lot different in the second official trailer to be released for the Vince Vaughn and Owen Wilson buddy comedy The Internship.  We get the same fisting joke, the same Flashdance riff, scenes of a smarmy Max Minghella being an ageist dick, and, oh wait, here's something that's different: 
In the new trailer, Google executive Mr. Chetty (The Daily Show's Aasif Mandvi) gives the interns a little HR quiz and asks them if dating a fellow intern is okay.
Google HR Training Video #1

In the second trailer, Mandvi asks — cue dramatic music — a different question: whether having a beer with your boss is kosher. What's not different: Vaughn and Wilson answer "Yes" to both questions when...the answer...is...no!
Google HR Training Video #2

If you notice any other differences, please reveal them in the comments section.
Follow Frank DiGiacomo on Twitter.
Follow Movieline on Twitter.