Jonathan Winters' Death (1925-2013): Watch His Classic 'It's A Mad, Mad, Mad World' Performance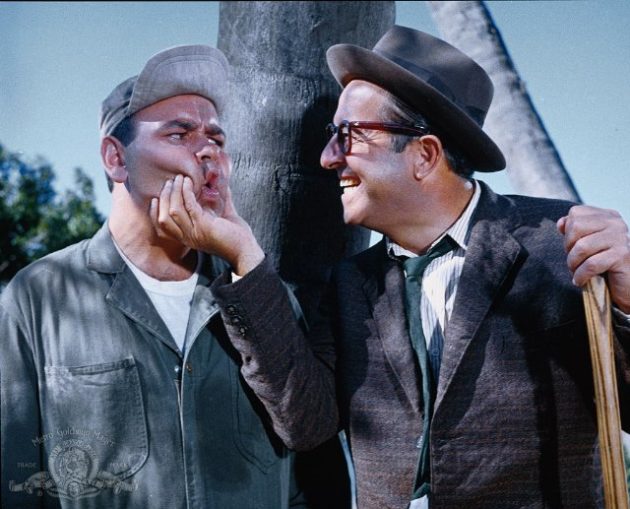 Jonathan Winters was not known for his acting. The brilliant improvisational comic, who died of natural causes at the age of 87 on Thursday, did not do his best work when he was tied to a script.  As the New York Times' obituary of Winters noted,  "'Jonny works best out of instant panic,' one of his television writers in the 1960s said. He thrived when he could ad-lib, fielding unexpected questions or pursuing spontaneous flights of fancy. In other words, he made a brilliant guest, firing comedy in short bursts, but a problematic host or actor."
And yet, it's impossible to consider the Dayton, OH-born Winters' career without this memorably funny performance in It's A Mad, Mad, Mad World. Dialogue was besides the point in the clip below, which made the conditions optimal for Winters to use his ferocious talent for physical comedy to great effect. Do you think there are any contemporary actors capable of matching Winters here?  Melissa McCarthy, could do it, for sure, and Will Ferrell, too, but who else?
Winters' Discontent
[New York Times]
Follow Frank DiGiacomo on Twitter.
Follow Movieline on Twitter.