'The Place Beyond The Pines' Haiku Contest: Rhapsodize About Ryan Gosling & Win A Prize Pack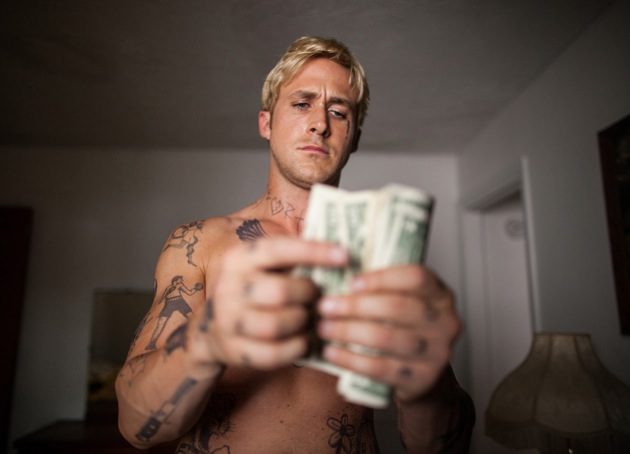 Ryan Gosling has inspired a coloring book, so why not some poetry? If Baby Goose's portrayal of a motorcycle-riding, bank-robbing daddy in Derek Cianfrance's impressive The Place Beyond The Pines intrigues you, then keep reading. Movieline has a cool music-oriented prize pack to give away to the contestant who impresses me the most with a haiku about the actor's role and/or performance. 
All you need to do is be a resident of the United States and write a haiku (in the 5-7-5 format) that addresses Gosling's performance in some way. And, okay, if you're more obsessed with Bradley Cooper or Eva Mendes' roles, I'll consider entries about them as well. Please leave the your haiku in the comments section below, and one other request: If you've seen the movie already, please, no spoilers.
One (1) winner will receive:
·         Official Soundtrack CD (scored by Mike Patton)
·         Official Soundtrack on Vinyl
·         T-Shirt
·         Shure Earphones
Deadline for entries is 6 p.m Pacific Time on Thursday, April 11.  I'll pick a winner on Friday, April 12 when The Place Beyond The Pines Opens nationwide.  The trailer is posted below for inspiration.  Now, get on your bike and ride.
Follow Frank DiGiacomo on Twitter.
Follow Movieline on Twitter.