WATCH: Marc Jacobs In 'Disconnect' — Does The Designer Have A Future As An Actor?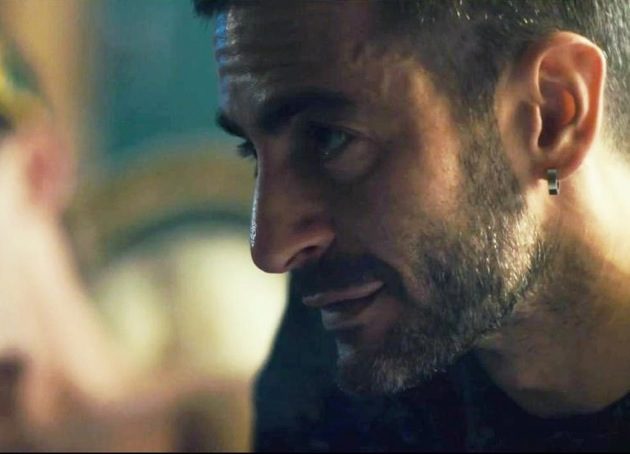 I'll say two things about Marc Jacobs. He designs beautiful clothes, and he has real screen presence in Henry Alex Rubin's engrossing Disconnect.  I'm going to stop short of saying the fashion designer can act because he wasn't on screen long enough for me to reach any real conclusion.  But...when he was on screen at an early preview that I saw, I couldn't take my eyes off of him. I'm not saying Jacobs was as mesmerizing as Mickey Rourke in Body Heat cameo (which I've posted below), but he's at least got me wondering what he would do with a more substantial role.  (Preferably, one that did not allow Jacobs to use a cigarette as a crutch as he does in the red-band clip I've posted below.)
Does Marc Jacobs Have An Acting Career Ahead?
I'm not going to hold my breath, because as Jacobs told the Huffington Post, "I never wanted to be an actor,"  but I predict he's already getting plenty of  encouragement from his film-industry and fashion friends. (That's what they do until they think you're over.)  Disconnect opens on Friday, but the fashion crowd always sees everything ahead of the hoi polloi.
Jacobs plays the leader of an Internet porn ring that takes in adolescent runaways in off the street and gives them shelter and a paycheck to engage in masturbatory webcam sex (and more, if they'd like). But, like most of the characters in Disconnect, he's not your stereotypical "porn baron" as he described his role to HuffPo.
"Porn Baron" Marc Jacobs in Disconnect
Mickey Rourke in Body Heat
What do you think?  Does he have a future as an actor?  Leave your comments below.
Follow Frank DiGiacomo on Twitter.
Follow Movieline on Twitter.