Annette Funicello's Death (1942-2013): Play 'Beach Blanket Bingo' With Her One Last Time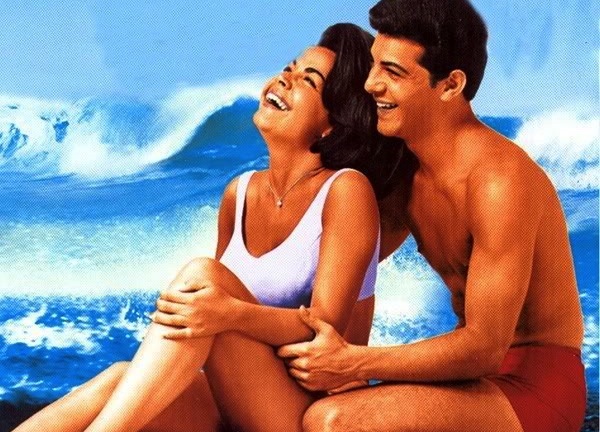 Actress and original Mouseketeer Annette Funicello  has gone to great big surf party in the sky, and I'd like to remember her with the opening sequence to one of her most memorable movies: Beach Blanket Bingo. 
Funicello passed away at the age of 70 on Monday from complications due to multiple sclerosis, and in addition to her Mickey Mouse Club work will be remembered for her work with Frankie Avalon in American International's beach-party movies of the 1960s (which led to a couple of name-checks in Grease). In this clip,  Funicello sings the movie's title song with Avalon and manages to maintain her dignity while everyone else on the beach is shaking their money makers. There's a reason she was America's sweetheart for so long.
While you're at it, check out the cameos by Don Rickles, Paul Lynde and, weirdly, Buster Keaton, who engages in a Benny Hill-style fishing gag at the end of the clip.
Follow Frank DiGiacomo on Twitter.
Follow Movieline on Twitter.