WATCH: 'Iron Man 3' Video − The Mandarin Unleashes Red-Eyed 'Terminator'-Style Army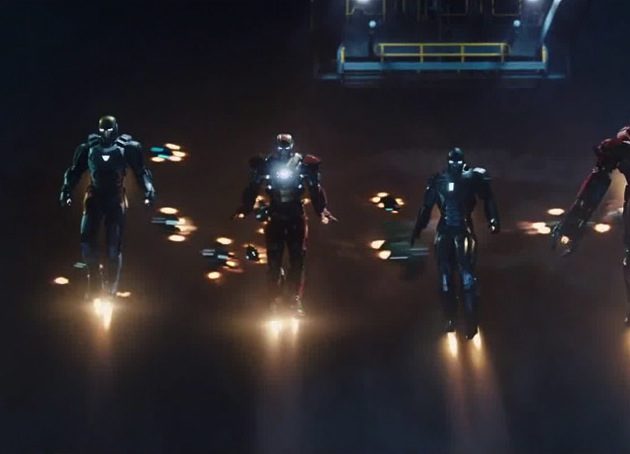 There's a new TV spot for Iron Man 3 out, and it drops a few new tantalizing images and hints.  The clip begins with the Mandarin (Ben Kingsley) channeling Richard Nixon with some "My fellow Americans" shtick before proclaiming that "my soldiers will destroy your country."
Among the scenes that accompany the Mandarin's dire voiceover are shots of  those shirtless men in metal harnesses that have been featured in previous trailers, which suggests they're the army the Mandarin is referencing. Just a few seconds later, though, we get a glimpse of a couple of evil-looking human dudes with red eyeballs who look like they were borrowed from the Terminator franchise.  My guess is the red eyes have something to do with Extremis.
The video also includes more footage of the Iron Army and Tony Stark (Robert Downey Jr.) playing smart-ass. At one point, he wields two machine guns Say-Hello-to-My-Little-Friends style. Tony Stark as Scarface's Tony Montana?  I like it.  The full clip is below. Watch it and let me know what you think about the Mandarin's soldiers. Too Terminator?
More on Iron Man 3: 
Follow Frank DiGiacomo on Twitter.
Follow Movieline on Twitter.