Roger Ebert's Death (1942-2013): Forefather Of Movie Blogging Passes Away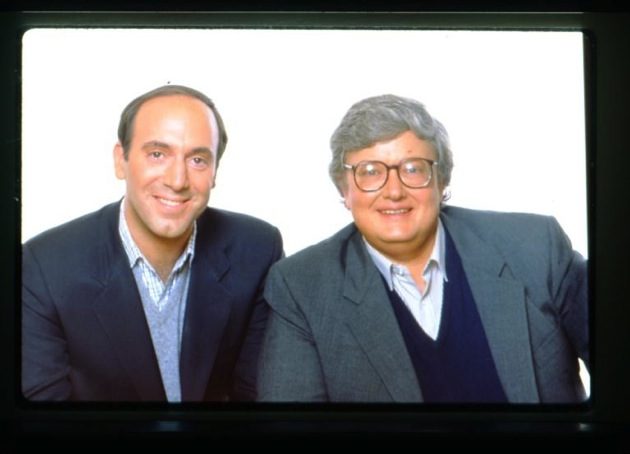 I've never been much of an obituary-writing guy, but Roger Ebert deserves to be celebrated.  So, rather than add to the hundreds of thousands of words that are about to be spent reexamining his remarkable life and career following his death today, I'm going to make one observation about his contribution to movie culture and then leave you with a clip that, I hope, will make you smile when you think of him.
My introduction to Ebert, and his equally mouthy partner in movie criticism, Gene Siskel, came via their thoroughly enjoyable syndicated television show At The Movies, which began as a PBS series in 1975, Sneak Previews, and eventually became Siskel and Ebert and The Movies from 1986 until 1999. (The year Siskel died.)  And though I'm quite aware that a) these guys were operating on television and b) blog culture was a long way off,  there's a real argument to be made that Siskel and Ebert are the real forefathers of the movie blog culture that exists today.
Siskel and Ebert: Proto-Movie Bloggers
Each week, they candidly curated a subjective list of movies that were opening that week.  They told the television audience which films were worth seeing and why,  which ones should be ignored, and which movies were worth actively seeking out at the video store if they weren't shown at the local cinema. And, by the way, their thumbs up or down system of rating movies was the proto-Rotten Tomatoes. As Roadside Attractions tweeted on Thursday afternoon: "Siskel & Ebert almost single-thumbedly made Hoop Dreams a thing. If they'd never done anything else, they'd still be indie film legends."
Siskel and Ebert lavished attention on obscure movies;  they taught their audience how to look at crowd pleasers with a critical eye, and they fought and bickered with each other in a way that made great television. Their TV show had all of the elements of a great blog:  curation, information, perspective and entertainment.  And they did it better than a lot of bloggers are doing it now.
Rest in peace, Roger Ebert. You, too, Gene Siskel. This is how I'll remember you: bickering brilliantly like Elizabeth Taylor and Richard Burton in Who's Afraid of Virginia Woolf? 
Siskel and Ebert At Each Other's Throats
Follow Frank DiGiacomo on Twitter.
Follow Movieline on Twitter.