WATCH: 'Within The Woods', Sam Raimi's 1979 'Evil Dead' Prototype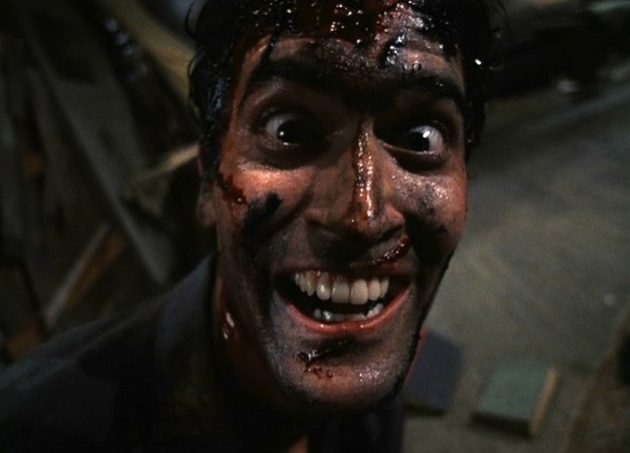 With Fede Alvarez's remake of Sam Raimi's The Evil Dead about to hit theaters on Friday, it's a good time to take the Hot Tub Time Machine back to 1979 when rotary dial phones were still common and the Oz The Great and Powerful director was just an aspiring filmmaker with an idea for a bloody and original horror film.
Movies.com has unearthed Within The Woods &not to be confused with Stephen Sondheim's Into The Woods — the 30-minute proof-of-concept short that Raimi used to raise money to produce his 1981 horror classic, The Evil Dead. Before you click play, make sure you're in a receptive and patient mood. This clip looks like it was bootlegged from a pre-cable TV tuned in to a particularly weak UHF station. (Remember those?)
But if you can get in the right frame of mind to watch it, it's pretty cool to see Bruce Campbell looking bespectacled and nerdy (as opposed to the Vegas Elvis impersonator he's become) and to witness Raimi's early promise as a filmmaker. The scene where heroine Ellen Sandweiss uses Campbell's severed hand, which holds a knife, to dispatch him is a nice touch, although the scene where she repeatedly slams a door on a friend who's she's accidentally stabbed veers into unintentional comedy.  (By the way, Sandweiss appeared as a quadling in Oz.)
What do you think of the movie? Better yet, what do you think of the rotary-dial phone that appears near the end.  Mwa-ha-ha-ha!
[Movieweb via Movies.com]
Follow Frank DiGiacomo on Twitter.
Follow Movieline on Twitter.