WATCH: 'The Desolation Of Smaug' Q&A − Stephen Colbert Geeks Out On 'Hobbit' Director Peter Jackson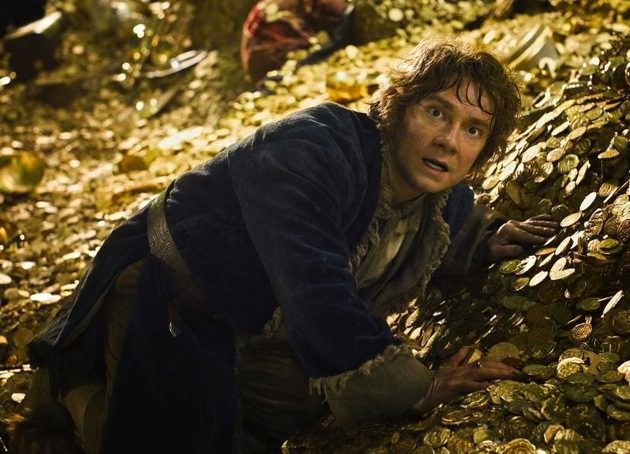 You know you're in Hobbit-land when Peter Jackson turns a mind-numbing question from Stephen Colbert about the Elves of Mirkwood into an observation about whether the coffee mugs on The Colbert Report are sanitary.
Just in time for April Fool's Day, Colbert makes the appearance at the 1:28 mark in this excerpt of a Q&A that Jackson conducted with fans who bought the Blu-Ray version of The Hobbit: An Unexpected Journey last week. The clip also includes a first look at the second film in Jackson's planned trilogy, The Hobbit: The Desolation of Smaug, but the hight point is Colbert's slightly unhinged appearance.  If he is not the number-one Tolkien geek on this planet, then he sure has me fooled.
Jackson demonstrates that he' s capable of being funny, too, and responds to Colbert's multi-part question with a simple "yes," before raising his own geeky question about The Colbert Report coffee mug that he used on his last appearance.
The moral of the story:  If you appear on The Colbert Report, bring your own mug.
Stephen Colbert's Very Involved Question About 'The Desolation Of Smaug'
Follow Frank DiGiacomo on Twitter.
Follow Movieline on Twitter.