WATCH: Bruce Willis Versus The World In 'Everybody Wants To Kill Bruce'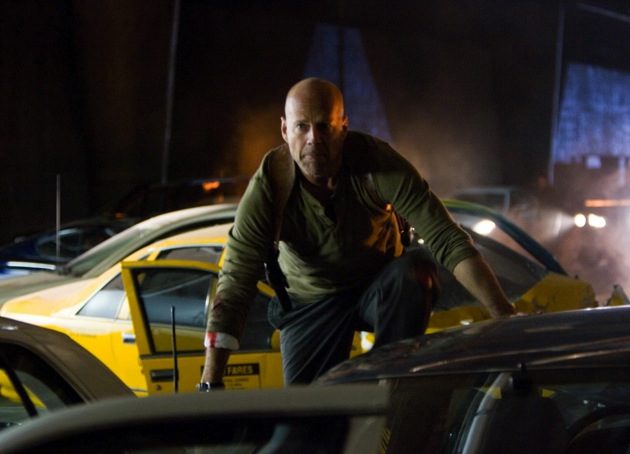 Is Bruce Willis the most hunted man in action movie history?  Editor Pierre-Alexandre Chauvat and sound mixer Sylvain Denis sure make a strong case for it in this epic supercut.  Everybody Wants to Kill Bruce mixes together scenes from Willis' oeuvre  and bad-guy moments that include Heath Ledger's Joker from The Dark Knight and Tom Cruise's gray-haired hitman from Collateral. 
If you ask me, there is one missed opportunity here: When Willis is crawling around in the ducts, he should have encountered the Alien from Ridley Scott's original. Remember, when poor Tom Skerritt went looking for the creature in the ventilation shafts and met an untimely end?  I would have loved that to see that. Perhaps there are other scenes you would have liked to see included?  Leave them in the comments.
[Movies.com via Slashfilm.com]
Follow Frank DiGiacomo on Twitter.
Follow Movieline on Twitter.